Republican Rep. Liz Cheney, who's often referred to as a Republican in name only, suffered bad news in a recent poll that saw her sink 30 points behind her opponent, Harriet Hageman, in the Wyoming GOP primary.
Hageman has been endorsed by former President Donald Trump and that might be the kicker that helps her take down the critically disliked Cheney, a Republican that Trump refers to as a 'RINO LOSER.'
The poll, conducted by Club for Growth, saw Cheney nosedive like a banshee in the standings.
A WPA Intelligence poll of Wyoming Republican primary voters conducted on behalf of Club for Growth PAC from May 24-25, 2022, shows that Harriet Hageman leads Liz Cheney by 30 points.
Hageman leads Cheney by 30 points and has the support of a majority of Wyoming Republican primary voters.
• A majority (56%) of primary voters would support Hageman if the election were held today.
• Just one-quarter (26%) would support Liz Cheney.
• Anthony Bouchard is at 12% and six percent of primary voters are undecided.
Breitbart provided details about the results, stating the following: "Hageman garnered 56 percent support, while Cheney only earned 26 percent, a 30 percent difference. The poll was conducted with 400 likely Republican primary voters in Wyoming from May 24-25. The margin of error is +4.9 percent."
This bodes well for Hageman provided the voters come out in droves to support her at the booth.
Further reported was the results of a January straw poll that suggested Hageman had a very nice lead over Cheney, suggesting that Hageman could win big over Cheney. "The poll, conducted by the Wyoming Republican State Central Committee via secret ballot, showed Hageman won 59 votes and Cheney six, a 53-point victory by Hageman."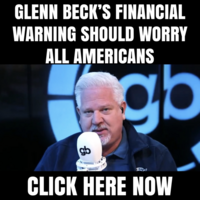 Former President Donald Trump was rallying for Harriet Hageman just recently, hoping to push Liz Cheney out of existence in politics.
Hageman was also recently interviewed by Valeria Fugate:
Valeria Fugate: "What do you think it means to have Trump's support in your campaign and the rally that is happening in Casper? How do you think that is…both of those aspects… How do you think that is going to help your campaign?
Harriet Hageman: "In terms of his endorsement, it's important for a variety of reasons. I am a very strong "America First" person. I believe in putting "America First," and I believe that a strong America makes for a better and safer world. We have influence far beyond our borders."
VF: "How important is it for GOP politicians to be backed by Trump in this upcoming election and the primaries we're seeing?"
HH:-" I think that has been demonstrated by the record and so as we saw in Ohio and as we've seen in other races. I don't know what the number is now; I think it may be over 70 to 80 people have received his endorsement that have prevailed in their primaries, so obviously, that "America First" policy, his willingness to stand up for the values that a lot of us believe in the foreign policy positions that he took his advocacy for domestic oil and gas production clearly that is important in the state of Wyoming.
This story syndicated with permission from Frank at TrendingViews.com