Might America finally be rid of the humiliation of, and numerous problems with, having the vacuous Rep. Alexandria Ocasio Cortez as a member of Congress?
Unfortunately not. It will be hard for the red wave to wipe her away, ensconced as she is in a deep blue district, but she can lose her position as the "youngest Congresswoman". And it looks like she's about to: in New Hampshire, 25-year-old, Trump-backed Karoline Leavitt appears poised to win her race, becoming the youngest Congresswoman ever. AOC was 33 when she was elected and became the youngest woman ever elected to Congress.
Leavitt is running for the 1st Congressional District seat in New Hampshire against the incumbent, a Democrat named Christopher Pappas. As of now, Leavitt is in the lead against Pappas by six points, up 51 percent to Pappas' 45 percent in a poll with a 3.5 percent margin of error.
Leavitt recently appeared on Fox and Friends and discussed both why she's running and how the left is cracking down on the traditional, American way of life, saying:
"I am running to take back the majority from the Democrats because their policies are having a detrimental impact on my generation of Americans.
"Everywhere you look, conservatives, myself included, are being censored and silenced, and our freedoms to speak freely, think independently, bear arms, go to church and operate our own businesses are being infringed by radical Democrats.
"They're telling us that if we don't support policies like the Green New Deal, the world will end in 10 years. Well, that's not true either. And young people are waking up to that. I talk to them every single day. And it's because the radical economic agenda of the Democratic Party that's been pushed over the past two years is really costing young folks."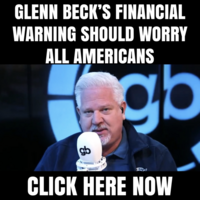 And how is it that should be blamed for all that? The leftist democrats. Or, as Leavitt put it, "Hypocritical Democrat elitists in Hollywood, in California, and in Democrat-run cities and states across this country." The ones who, like California Governor Gavin Newsom, cracked down on average people while dining out at the French Laundry, an exclusive, expensive restaurant.
Continuing, she emphasized that the beating her generation has taken from the powers that be is why she's running in this race and hopes to become a member of Congress, saying:
"As many of you know, my youth is one of the many reasons that I felt compelled to run for Congress in the first place. Because it's my generation of Americans — your children, your grandchildren — who are not being served well by the current state of our education system, our media, and our entire culture."
We'll see if Leavitt is able to cinch a victory and win her midterm race, displacing AOC and becoming the youngest Congresswoman. But it sure is great to imagine having that title taken from her.
By: TheAmericanTribune.com, editor of TheAmericanTribune.com. Follow me on Facebook and Subscribe to My Email List