Many people don't like their in-laws. Between holiday gatherings, awkward family vacations, and all the little things that get under people's skin, the fight between a man and his in-laws is one of the great settings for a comedy, cartoon, or simple story that makes people chuckle, as it's nearly universal.
But, for most people, the fights are just in good fun, not anything serious. Not so for California Governor Gavin Newsom, who now has a major cause for complaint with his inlaws.
What'd they do? Well, in one of the funnier things to happen so far in 2022, it just came out that Greasy Gavin Newsom's in-laws donated to the man who might be his arch-enemy: Florida Governor Ron DeSantis.
The fight between the two makes sense, as the two prominent governors represent very different ideas of America. DeSantis represents the old ideals of individual liberty, personal responsibility, and the government leaving its people alone while Newsom represents America's drift toward a soft-on-crime nanny state full of citizens being taxed to death, businesses struggling, criminals running rampant, and a highly expensive welfare state requiring ever more spending and ever higher taxes.
Well, it turns out that even Greasy Gavin's in-laws would prefer DeSantis' vision of America, as contribution records show that his wife's parents, Kenneth Siebel Jr. and Judith Siebel, donated $5,000 to a PAC called "Friends of Ron DeSantis," which predictably supports the Florida governor. That's gonna make Thanksgiving awkward.
Conservative commentator Clay Travis made a funny joke about the situation, saying that DeSantis is going to have to take them all to the French Laundry, the restaurant where he dined in fine fashion while restaurants across the state remained shut down during Covid, adding that "I'm sure he's humiliated because of how aggressive he's come out against Ron DeSantis. There's a possibility that this could be a presidential election in 2024 or 2028."
Oh, and Siebel has also donated to other enemies of the vision of America that Greasy Gavin represents, namely Senators Josh Hawley and Tom Cotton. But the funniest donation is by far the Governor DeSantis one, as Newsom has put so much effort into attacking the man whose state so many blue state refugees are fleeing to.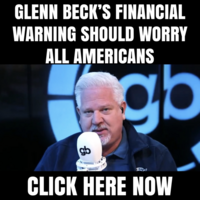 In a recent tweet, for example, Newsom said "Time to make Ron DeSantis a one-term governor. I'm pledging $100k right now to @CharlieCrist. Who will join me in helping Charlie become the next Governor of Florida?"
And that was outdone by the ad Newsom ran that claimed freedom was under attack in Florida, saying "Freedom is under attack in your state." Newsom, in that ad, went on to ridiculously claim that Republicans are banning books and making it harder to vote while also going on a war against free speech and restricting speech in classrooms. Yet despite that effort, DeSantis is still bringing in donations from even Newsom's own family members. Hilarious!
By: TheAmericanTribune.com, editor of TheAmericanTribune.com. Follow me on Facebook and Subscribe to My Email List