During a recent meeting with "community activists", Kamala went ahead and rattled off her pronouns when introducing herself, saying:
"I want to welcome these leaders for coming in to have this very important discussion about some of the most pressing issues of our time. I am Kamala Harris. My pronouns are 'she' and 'her.'"
She then added that she was a "woman wearing a blue suit" for the benefit of the blind.
Predictably, the pronoun comment led to a mountain of mockery directed her way from the right, with Lauren Boebert jumping into the attack and saying:
Kamala Harris just introduced herself with she/her pronouns at an official event.
She then clarified that she was a "woman" sitting at the table wearing a blue suit.
This is what happens when your speechwriter quits and you hang around with Geriatric Joe too long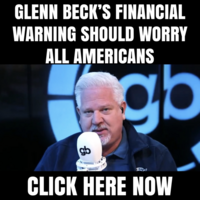 But that wasn't all. Other conservatives tore into her as well, with Laura Trump discussing the incident with Sean Hannity and saying it made America look weak to China and shows that the administration isn't focused on what's important. In her words:
"A lot of people look at this and totally roll their eyes because, to your point, Sean, this is what the people in the White House are focusing on, pandering and pronouns. I mean, my goodness, you just had Senator Cruz on talking about their horrific crisis at the southern border.
"There is the border czar right there. We have people dying every day at the southern border. People being sold like cattle into human trafficking is a horrific situation. How about the fentanyl epidemic that is killing the youth in America? Kamala Harris is supposed to be heading up the charge for all of that, obviously went down to the border one time.
"Forget about the fact that we have 40-year-high inflation. Forget about the high gas prices. Forget about the embarrassments on the world stage and the failures there. This is where our government is putting the effort and it is really sad. And I will tell you one thing. If I am Xi Jinping of China and I'm looking to overtake America as the superpower of the world and I see a video like this, as absurd as this is, from the Vice President of the United States, man, I am pretty sure that I am on the fast track to overtaking America and sadly sooner rather than later."
Former Florida AG Pam Bondi ripped into Kamala for the pronouns comment when speaking with Hannity as well, using the seeming insouciance regarding the homeless crisis in DC to emphasize that the Democrats aren't focusing on what's important, saying:
"You know, I was with Donald Trump all afternoon when he gave his policy speech at America First Policy Institute. You know what she should be worried about? What is happening right here. I am in D.C., in her own backyard. Driving here tonight to the studio, as President Trump said, there are tent cities everywhere. D.C. is a different place than it was two years ago. She should be worried about homeless people regardless of what their pronoun is.
"It's really unbelievable that this is happening in our world right now. Our Republican Party, our slate of candidates for 2022, they are some of the most diverse we've ever had in this country. We are not talking about that. What we are talking about is uniting our country and because they are qualified in bringing people together, not having to identify what color blazer you are wearing. That is absurd to me."
By: TheAmericanTribune.com, editor of TheAmericanTribune.com. Follow me on Facebook and Subscribe to My Email List