In yet another instance of lefties taking to Twitter to gloat and show off, only for it to come back and bite them, this "day in the life of a Twitter employee" just went viral, but probably not for the reason the gal posting it wanted. Watch it here:
This is "a day in the life of a Twitter employee." No wonder @elonmusk is firing 75% of them pic.twitter.com/cAHOuni765

— Libs of TikTok (@libsoftiktok) October 26, 2022
"This is "a day in the life of a Twitter employee." No wonder @elonmusk is firing 75% of them"
Yeah, really. In case you don't have time to watch the video, what it shows is a young gal working at Twitter, following her through a day of what she calls "work" but what most people would call "adult day care."
Instead of sitting down and grinding on work, the "day in the life" video just follows her around the various amenities of the facility, from the foodstuffs to exercise equipment. Perhaps there's a reason to have those amenities, and it does look like a pleasant place to work…but it has a new boss now, one that cares far more about efficiency than the morale benefit of giving employees bananas.
That would be Elon Musk, who is apparently considering firing a whopping 75% of them. Here's a probable prediction of what that'll look like:
Leaked footage of Elon's first day at Twitter

🔊sound …🤣 pic.twitter.com/dSpn30bbgf

— Wall Street Silver (@WallStreetSilv) October 26, 2022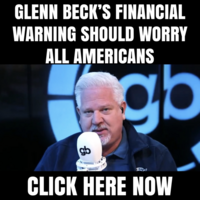 Joking aside, Elon is considering firing a large chunk of the Twitter workforce, though not the 75% he's mentioned firing in previous weeks. Reporting on that, TechCruch said:
Elon Musk told Twitter employees Wednesday that he's not planning on laying off 75% of staff when he takes over the company, Bloomberg reports, citing "people familiar with the matter."
This is a walk back from what Musk reportedly said last week. The celebrity executive denied the previously reported number when he addressed employees at Twitter's San Francisco office on Wednesday.
The "Chief Twit" as his Twitter profile now describes, posted a video of himself walking into Twitter headquarters before the meeting holding a sink with the caption "Let that sink in!"
Musk has casually made mention of laying off staff when he takes over Twitter, a $44 billion deal that's expected to close on Friday. However, immediately losing 75% of Twitter's staff, or about 5,600 employees, would probably leave the social media company inoperable.
Still, regardless of what percentage of the cursed bird app's workforce Elon ends up handing the pink slip to, the reason for his doing so was made as obvious as could be by that "day in the life" video. Why pay people to get food and walk on a treadmill with their spiced pumpkin latte?
Letting that goldbrick go, along with the hundreds if not thousands like her, and just giving the few employees that do all the real work massive raises would seem like a far more prudent decision from a financial perspective.
So we'll see what Elon does. He is a bit eccentric and hard to predict, after all. But, regardless, it looks like firings are coming to Twitter with Musk's purchase of it and the reason why couldn't be clearer.
By: TheAmericanTribune.com, editor of TheAmericanTribune.com. Follow me on Facebook and Subscribe to My Email List