During a recent Senate Judiciary Committee hearing on the impact on the end of Roe v. Wade and the abortion regime created by it thanks to the conservative majority's Dobbs opinion, Missouri Senator Josh Hawley got in a hilarious spat with University of California at Berkley law professor Khiara Bridges.
Bridges, as could be expected of a modern leftist, melted down when Senator Hawley suggested that men can't get pregnant, something that would have been common sense just a year ago, and still is common sense to most people.
Watch that meltdown here:
As you can hear in the video, the fight began when Hawley asked what Bridges meant by "people with a capacity for pregnancy," to which she responded by saying that some men can get pregnant. Hawley then responded by questioning how it was a women's rights issue if men could get pregnant, at which point she lost it, saying:
"I want to recognize that your line of questioning is transphobic, and it opens up trans people to violence by not recognizing them."
Hawley, obviously gleeful at the opportunity to make the left look so ridiculous by exposing its wackiest culture war claims, said:
"Wow, you're saying that I'm opening up people to violence by asking whether or not women are the only folks who can have pregnancies?"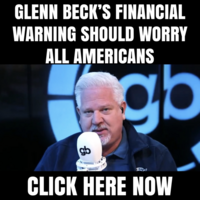 The two then went on to squabble, with Bridges eventually demanding the senator say whether he thinks that men can get pregnant. Responding, Hawley gave a sensible answer, saying "No! I don't think men can get pregnant,"
And it wasn't just that law professor that freaked out over Hawley's claim that men can't get pregnant. The Washington Post did as well, running an article that said:
"Some experts on gender and reproductive rights use gender-neutral terms including 'people with a capacity for pregnancy' and 'pregnant people' when talking about these issues, which help illustrate that not only cisgender women have the ability for pregnancy — and cisgender women aren't the only ones impacted by decisions to restrict reproductive health care.
"Hawley, however, doubled down on his questioning, asking Bridges what the core of her argument was. Bridges then told the senator his line of questioning was transphobic, because he was refusing to acknowledge transgender people."
So, in other words, the left went bonkers over the idea that men can't get pregnant.
Well, Senator Hawley took full advantage of that freakout and used it, when appearing on Fox News to discuss the incident, to explain why it is that voters are fleeing the woke and crazy Democrat Party. In his words:
"You know, here is the modern Democrat Party today, it is that you have to say that men can get pregnant and if you don't say it, then you are a bigot and you are responsible for violence. That is the party line.
"Let's not forget who invited this witness. She was there as a Democratic witness. You didn't see a single Democrat disagree with that, in fact, they're all over social media applauding her saying that's exactly right. It's not exactly right, it's exactly crazy which is why voters are running screaming away from the Democrat Party. This is craziness. I tell you Sean, they are so out of touch with America, you can't even make this stuff up."
By: TheAmericanTribune.com, editor of TheAmericanTribune.com. Follow me on Facebook and Subscribe to My Email List
Featured Image YouTube Screengrab