President Yoon Suk-yeol of South Korea was caught on a hot mic Wednesday, furiously calling America's Members of Congress "idiots" (and aligning himself with 99% of the American public on that issue) just moments after President of the United States Joe Biden, someone to whom the moniker might apply equally well, gave a speech.
The two heads of state were meeting away from either nation's capital city, meeting in New York City at the 7th "Replenishment Conference" for the Global Fund. It was during that event that Biden pledged to spend $6 billion on fighting AIDS while hugging Elton John and saying it's his fault that the US is spending billions on fighting AIDS…here's that video:
In any case, Congress will have to approve the spending package, which also would be used to fight diseases like tuberculosis and malaria, before Biden's pledge becomes reality. And it was on that that Yoon commented, saying "It would be so humiliating for Biden if these idiots don't pass it in Congress."
Yonhap News Agency, a South Korean outlet, had this to say about the comment:
 South Korea's presidential office defended President Yoon Suk-yeol on Thursday after he was caught on video using foul language to apparently refer to U.S. lawmakers.
In the video, Yoon is seen talking with U.S. President Joe Biden at a fundraiser for fighting infectious diseases in New York on Wednesday. As he turns away to leave, he appears to tell his aides with vulgar language that it would be embarrassing for Biden if the National Assembly did not approve of something unspecified.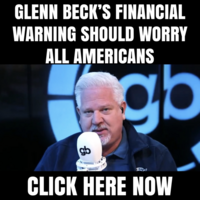 The clip led to speculation and criticism that Yoon was referring to Biden's pledge to contribute another US$6 billion to the Global Fund to Fight AIDS, Tuberculosis and Malaria. His mention of the National Assembly was interpreted as a reference to U.S. Congress.
In any case, the South Koreans reacted predictably to the hot mic moment. The opposition party clutched its pearls about how awful the comment was while Yoon's side cast doubts on whether the recording was real and verifiable.
The senior presidential aide quoted by Yonhap News Agency on the matter, for example, said:
"He wasn't speaking publicly on the stage but in passing, and although I don't know who recorded it and how, I actually think it should be verified.
"I think it's highly inappropriate to draw a link between private remarks and diplomatic accomplishments. It's quite regrettable that a diplomatic disaster is being talked about over something like that when he is doing everything to complete a demanding schedule in the national interest of the Republic of Korea."
Meanwhile, the opposition party took the opposite tack, saying, according to the South China Morning Post, that Yoon's "foul" language was "tarnishing the US Congress" and "caused a major diplomatic mishap."
But everyone "tarnishes" the US Congress, as its a legislature undeniably "tarnished" by the corruption and imbecility of its members, right or left.
By: TheAmericanTribune.com, editor of TheAmericanTribune.com. Follow me on Facebook and Subscribe to My Email List