Want to get an electric car? Well, if you want to drive that upgraded golf cart more than a few miles to work and back, you might need to think again, particularly if you're thinking you might want to drive it at typical highway speeds.
Such is what Car and Driver found in its hilarious review of the new, electric Mazda MX-30. And that's not some old EV that should be resigned to the scrap heap at this point…it's the 2022 model of the car.
As background, the MX-30 is designed to be an EV for the average American worker that has to commute to his or her place of work. According to Mazda, it's meant for a daily commute of about 30 miles in typical city/suburb terrain (so no big inclines)  and with opportunities for charging it up at each end of the daily commute.
So it might be fine for commuting to work if your workplace isn't all that far away, but, as Car and Driver found, it's wholly unsuitable for anything else, as the car was running low on battery after a miserable 70 miles.
Yes, really. According to the review, despite having an EPA range estimate of 100 miles between charges, it only went a very unimpressive 70 miles in a 75-mile-per-hour road test.
The review might have put the car's failure to go more than a negligible distance in even harsher terms, saying:
The argument can be made that the average owner doesn't need more than 100 miles of range, but we aren't going to make it. It's 2022—we're seeing 500 miles from electric cars, and 200 miles should be expected. The MX-30 offers an EPA-estimated 100 miles of total range; we made it only 70 miles in our 75-mph highway test. Even worse, the MX-30's 76 MPGe for those 70 miles of highway driving is less efficient than far more powerful EVs. The Model S Plaid got 91 MPGe in the same highway test, for example. Recharging at a Level 3 charger, it can get 80 percent topped up in 36 minutes; this takes 2 hours, 50 minutes at a Level 2. Our ride from home to the test-drive site and back wouldn't have been a possible round trip in the MX-30. Mazda does offer 10 days of no-cost loans of other vehicles from its fleet for the first three years of ownership, but who wants to swap cars any time you want to leave your neighborhood?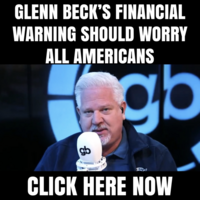 "Wouldn't have been possible" isn't really what you want to hear in a review, particularly when regarding the very reasonable idea that the car should be able to make it to a test facility and back without too much trouble.
But, of course, it's what the review found because the new EV just isn't that capable; the laws of physics can't be ignored, so the ~$35,000 car can only make it the equivalent of my truck, a 2013 F-150, with four gallons of gas (about 80 miles).
That's not only embarrassing, but it shows the problem with electric cars: they can't go very far and, even if they might have a huge battery pack that drags them somewhere to the range of a typical car (~500 miles), it takes hours to charge them up.
Oh, and whereas Tesla's at least have the redeeming feature of being fun to drive because they accelerate like a rocket ship, the Mazda can't even do that, as the review noted, saying:
Mazda's EV is currently only available with a single motor making 143 horsepower and 200 lb-ft of torque. It's zippy enough around town, but on the highway, or even some of the wider, meaner streets of Los Angeles County, you won't be passing any Teslas—or even Chevy Bolts. At the test track, it took a lazy 8.7 seconds to get the MX-30 up to 60 mph. The CX-30 does it in 7.6 seconds, while other similarly sized electric SUVs such as the single-motor ID.4 and the Hyundai Kona Electric do it in 7.6 and 6.3 seconds, respectively. It's even worse at freeway speeds: Accelerating from 50 to 70 mph takes 5.3 seconds, which feels like an eternity on an onramp. Top speed is a mere 91 mph. This sluggishness is somewhat expected given the MX-30's $34,695 starting price, which is slightly more than a Chevy Bolt EUV's yet less than what it takes to unlock the ID.4 and Kona. Our well-equipped example cost $38,600. We tend to accept a certain lethargy in small gas engines in return for fuel economy or a low buy-in price, but electric motors need to make up for their lack of fun noises with fun acceleration. The drivetrain in the MX-30 feels detuned, maybe to stretch the range of its small 32.0-kWh battery pack, which leads us to our next performance demerit.
Yikes. Looks like combustion engines still have a reason to stick around after all.
By: TheAmericanTribune.com, editor of TheAmericanTribune.com. Follow me on Facebook and Subscribe to My Email List