Want to watch something funny that might lift your spirits despite all the bad news we're getting thanks to the disaster that is the Brandon presidency?
Then you need to watch the below video of Fox News Channel White House correspondent Peter Doocy absolutely shred Biden's new White House Press Secretary Karine Jean-Pierre.
Watch it here:
As you can hear in the video, Peter Doocy saw straight through Team Biden's claims that the current gas price situation is a good one, waiting until the end of his string of questions for Jean-Pierre to ask about gas prices and Biden's "bragging" about them, asking "Why is the President bragging today about gas prices?"
Jean-Pierre, trying to brush the question off and swat it away before Biden started looking bad on the issue, simply said "Because it's gone down."
But "down from where?" is the question, and "from a highly elevated point" is the answer, meaning that gas prices are still quite high from where they were even a year ago, at which point they were already elevated compared to where they were under Trump.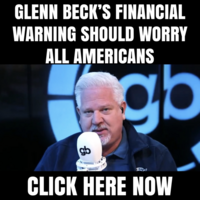 Doocy jumped on that near-immediately, retorting "It's still $1.72 higher than when he took office."
Jean-Pierre stumbled over responding to that while trying to toe the administration's "prices are coming down" line, saying "It has gone — it has come down in a way that we haven't seen its trajectory coming down in over a decade.  And it is —."
Doocy wasn't having that misdirection either, responding by saying "It's still over $4 a gallon though" and then asking "Is that good?"
"No, no it's not" would be the realistic answer, but Jean-Pierre didn't want to do that and instead bizarrely brought up firefighters and nurses, saying "You want to talk to a nurse or a teacher or a firefighter if — if having that little bit of breathing room doesn't matter to them?"
Undeterred, Doocy fired back with a comment about current gas prices while including a funny reference to Jean-Pierre's absurd "firefighters" line, asking "Are nurses and teachers and firefighters saying, "Gas prices are only $4.11…"
Jean-Pierre then went on a short rant about how great it is that gas prices have declined somewhat, ignoring that gas prices are still very elevated compared to where they were not that long ago. In her words:
I'm saying that that — that even that little bit of breathing room matters to families, especially during the summer when people are traveling, when people are trying to do what they can for their families, when people are trying to think about "What are we going to do with our kids?" — driving to camp, driving to see other family members across the country.  This matters.
When you think about 85 cents per month for a family member, you think that doesn't matter for everyday Americans?  That matters. 
And the reason we're seeing that is because of the work that this President has done the last several months.  It's because of what — the historic tapping of the Strategic Petroleum Reserve — 1 million gallons per day until September.  That matters.  Because of all the work that he continues to do when it comes to inflation. 
So he's going to continue.  There's more work to be done.  He's going to continue to do that work.
But I — to say that — that the changes, the drop that we have seen in — in the — at the pump per gallon doesn't matter, I think that is wrong.  I think that is not true.  And I think that does give a little — a little bit of space and breathing room for families.  And it's important.
In other words, she lost the back and forth and was put on the back foot, with no real response to Doocy's point that gas prices are still far too high.
So, though the gas price crisis is incredibly painful and annoying, at least we get to see Team Biden get humiliated.
By: TheAmericanTribune.com, editor of TheAmericanTribune.com. Follow me on Facebook and Subscribe to My Email List