It's not just traditional auto-makers that have been shoveling money into electric vehicle projects that consumers are generally uninterested in that are facing major problems as the economy looks ready to take a nosedive and consumers decide to buy what is proven and fiscally justifiable rather than an expensive novelty.
Rivian, for example, a previously up-and-coming EV truck company, recently announced that it would have to lay off a large chunk of its workforce, as the EV revolution isn't exactly happening as quickly as the Mayor Pete types want and the company needs to economize. In its words:
Rivian Automotive Inc. is planning hundreds of layoffs to trim its workforce in areas where the electric-vehicle maker has grown too quickly, according to people familiar with the matter.
The cuts will focus on nonmanufacturing roles, including teams with duplicate functions, said the people, who asked not to be identified discussing private information. The actions could be announced in the coming weeks, the people said.
But that's not a fringe case. One of the other much-cheered, small EV companies, Lucid, is facing major troubles.
News on that comes from the Wall Street Journal, which just released a report noting that the EV company is slashing its production, cutting in half how many cars it produces…something that's hardly a sign of things going well for the industry or consumer sentiment.
More specifically, that Wall Street Journal report claims that the company, based in California, just slashed its 2022 production target. What's more, that's the second time Lucid has had to slash its production target this year.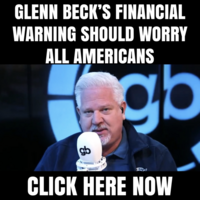 Now, Lucid projects making only six or seven thousand vehicles, a car fry from the twelve to fourteen thousand it had previously estimated making, much less the twenty thousand it had estimated that it would make at the beginning of the year.
Peter Rawlinson, the CEO of Lucid Motors, announced that cut in a statement that touches on the many issues the industry is facing, particularly the realms of supply chains and logistics. He said:
"This quarter has proven to be a very challenging period, and whilst we have experienced supply chain and logistics challenges along with the entire industry, the limitations of our logistics systems have compounded the challenge."
Those challenges have apparently created bottlenecks within the company, preventing it from making the number of cars it claims it would otherwise be able to produce.
And that bad news in the manufacturing sphere of its business has meant similarly bad news in the stock market sphere: shares have fallen tremendously and are now down 46 percent in this year. Yikes.
Perhaps Lucid will be a success. It's great seeing new American manufacturing companies crop up, even if they're producing electric vehicles. But its travails show a problem in the industry: the supply chains are not only fragile, but can cause huge problems for the industry if bottlenecks present themself, which seems likely given the vast supply of minerals necessary for the high-tech, battery-powered vehicles.
By: TheAmericanTribune.com, editor of TheAmericanTribune.com. Follow me on Facebook and Subscribe to My Email List