Dr. Oz certainly is far from being the best candidate that Trump could have chosen to run for the Senate race in Pennsylvania this year. However, while Dr. Oz isn't a great candidate, there is one bit of heartening news for Republicans.
That bit of news is that his Democrat opponent, John Fetterman, is an incredibly beatable candidate. He lived of a massive allowance from his parents until he was in his forties, showing his claims to be "blue collar" to be a lie, he's far left, he's not very charismatic, and he has an absolutely gross-looking goatee.
Well, though Oz isn't doing as good a job as he should be of ripping Fetterman to pieces, Fox News Channel host Sean Hannity and his guests did their very best to do so last night.
At one point, for example, Hannity himself raked Fetterman over the coals with a vengeance, saying:
"That was a little over four minutes. As of now, the John Fetterman campaign is refusing to debate Doctor Oz, also refusing my invitation to appear on the program as he and his campaign have been lying about me, raising money off of my name, scenting on transcending another fundraising text, calling me a liar.
"Every day he lies about me I will continue to tell the truth about his radical extreme, he is way out of touch with the hard-working people of Pennsylvania."
Watch that here: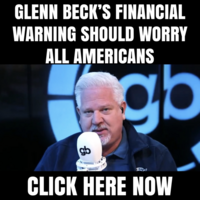 A guest of Hannity's, Sarah Huckabee Sanders, joined in as well in the savage attacks on Fetterman the loser, saying:
"I don't think he's in touch with anybody, it is absurd that this is the Democrat candidate for U.S. Senate in Pennsylvania and I think he encapsulates everything that is wrong with the Democratic Party right now."
Continuing, Huckabee-Sanders went on to demolish the Democratic Party as well, doing an excellent job portraying the Democratic Party as a sorry group of incompetent radicals, saying:
"And it's no longer the Joe Biden Democratic Party, it is Bernie Sanders and the party of Alexandria Ocasio-Cortez. Just look at what we are expected to see tomorrow with a complete and total wipeout of student loan debt and forgiveness of student loans.
"It is going to make inflation worse and frankly they don't care, this is a blatant attempt and they are looking to do things that will help them in November because they know the policies they have enacted have caused us to have a recession and putting a absolute turmoil on the southern border, every single thing that they touch they are destroying.
"So they have to work with how they can work on student loan forgiveness. They keep moving to the left, the only good thing is that it fires up Republicans to turn out and show them what is coming in November, to make sure that we get strong conservatives."
Dr. Oz, despite his many flaws, should be able to demolish Fetterman. Though he's flopping about so far, Hannity and his crew are giving him an excellent example of how to do so: just let the attacks on Fetterman and his character flaws start flowing.
By: TheAmericanTribune.com, editor of TheAmericanTribune.com. Follow me on Facebook and Subscribe to My Email List