After receiving a deluge of online hostility for her call for peace in Israel's protracted, violent conflict with the Palestinians, the Daily Mail is reporting that Madonna has been provided with heightened security on her world tour, which included a performance in London last week.
She told the sold-out audience, "What's happening right now between Israel and Palestine, obviously is heartbreaking, and nobody wants to see what's happening."
"I see children being thrown off motorcycles, kidnapped, babies being decapitated, children at peace raves being shot and killed, what the f**k is going on in the world?". The diva added that she was "frightened and scared" by the escalating tensions, but that it would be "irresponsible" to remain silent on the matter.
Some pro-Palestine supporters reacted indignantly to the comments made by the mega-star.
As the Daily Mail writes, Numerous social media postings labeled her a 'Zionist witch' and a 'criminal' in relation to her October 7 remarks about the Hamas terrorist atrocity. Online trolls also sent her photographs of deceased or injured infants, along with comments questioning her ability to be a mother. The performer is believed to have been left distraught by these posts.
Other posts on her official social media platforms made fun of Madonna's interest in kabbalah, an ancient Jewish esoteric tradition. The pop star was reared as a Catholic but became interested in Jewish mysticism after an acquaintance introduced her to relevant texts. Anti-Israel fanatics have referred to her as a "kabbalah b****".
The annual MTV European Music Awards (EMAs), originally scheduled for November 5 in Paris, were postponed last week due to claims that a celebratory event did not seem appropriate at this time.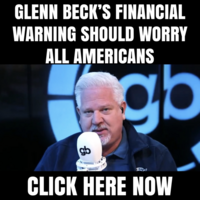 However, it is believed that security concerns regarding the performers also contributed to the decision to cancel the event. On Sunday, Madonna will resume her tour in Antwerp, Belgium. Her tour administrators are confident that it will not be necessary to abandon it.