This is the thick of an election cycle, but the Pennsylvania Department of State has just updated its voting form to use a mail-in ballot form. 
On August 19, just 11 weeks before the general election, the Department of State merged the voting registration and mail-in ballot forms into a single new form. 
County election authorities are worried that the new form would cause disruption and weaken voter confidence, despite election officials' claims that the move was designed to simplify the process. 
In a memo to the Department of State, Bucks County Elections Director Thomas Freitag expressed concern that the new form will cause voters new and unnecessary confusion, fear, and mistrust when it is crucial to restoring faith in the electoral process.
The Pennsylvania Department of State changed its registration form to include a mail-in ballot application — mid-election cycle. (Latest news at https://t.co/EGO0zsqUhM) https://t.co/0xq86EaBVF

— News Pug (@news_pug) August 30, 2022
However, according to Freitag, the Pennsylvania Department of State didn't notify counties about the change until approximately three weeks beforehand, and the consensus against this move was so overwhelming that a committee was organized to provide significant feedback to the State.
County Elections Director Gerald Feaser Jr. of Dauphin County agreed with Freitag.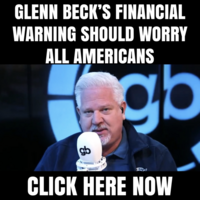 "This dramatic change in front-line service of voters with a dual registration/mail-in ballot application so close to a potentially pivotal election is a terrible idea. My concern is based on my experience — and the shared experience of the other 66 election directors across Pennsylvania — since Act 77 of 2019," Feaser wrote. 
Republicans in 2019 passed the contentious Act 77 electoral reform law. It was largely responsible for instituting mail-in voting with no explanation required in Pennsylvania. 
Concerns have been raised by voters as well concerning the new format. According to Christa Miller, the director of elections in Lancaster County, many voters don't know whether they're registering to vote or enrolling for mail-in voting when they fill out their registration forms. The new structure has expanded to two pages; the first is for voter registration, and the second is for requesting a ballot by mail. Officials in the county are concerned that voters will be thrown off by the placement of the signature box next to the mail-in ballot area. 
In what is sure to be a logistical nightmare, election officials will now have to process two distinct activities using a single form. The new form requires counties to process half of the form before they can make a copy of the mail-in ballot portion and file it. Previously, these two filings were handled separately. And the people in charge of the elections aren't ready for it. 
"We were flooded with duplicate applications and irate voters who received a mail-in ballot for the 2020 election who wanted to vote in person and were forced to cast a provisional ballot," Feaser persisted. "We lost large numbers of poll workers because of the threats and anger directed at them by voters who became permanent mail-in voters in error. By rushing this form through, without putting in place appropriate safeguards, the Department is putting political interests ahead of the safety of Pennsylvania's election workers."