Shoji Morimoto, a 38-year-old guy from Tokio, has what some might consider the ideal job. He does nothing and still gets paid. Morimoto will accompany clients and act as a companion for 10,000 yen ($71) per booking. The guy is practically renting himself out.
"Basically, I rent myself out. My job is to be wherever my clients want me to be and to do nothing in particular," Morimoto noted and explained that during the previous four years, he has managed about 4,000 "jobs."
Morimoto, who has an average appearance and a lanky physique, has amassed close to a quarter of a million followers on Twitter, where he finds the majority of his customers. One of them has hired him 270 times.
One time, his work required him to accompany a person who wanted to play on a see-saw in a park. Additionally, he waved and smiled through a train window at a complete stranger who requested a friendly farewell, according to Reuters.
Just because Morimoto doesn't break any sweat to earn some greens, it doesn't mean that he'll accept shady requests. He has refused the offer to go to Cambodia, and he doesn't provide his clients with inappropriate services.
One of Morimoto's recent gigs included a 27-year-old data analyst. Morimoto and the woman dressed in a sari sat across from one another and had a brief talk over tea and cookies. That's all!
Chida was hesitant to wear the Indian outfit in public because she was afraid her friends would be embarrassed. She then sought company from Morimoto. "With my friends I feel I have to entertain them, but with the rental-guy (Morimoto) I don't feel the need to be chatty," she said.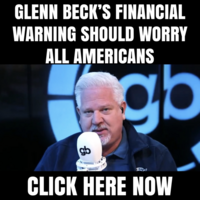 Morimoto now relies solely on his companionship business to provide for his wife and child. He claimed to see one or two clients per day, but he would not say how much money he makes. It was three or four every day prior to the pandemic.
Morimoto has recently commented on a society that prizes work and despises futility: "People tend to think that my 'doing nothing' is valuable because it is useful (for others) … But it's fine to really not do anything. People do not have to be useful in any specific way."
This story syndicated with licensed permission from Frank, the webmaster of Trending Politics who also shares Trending News Videos. Follow Frank on Facebook.