West Virginia Senator Joe Manchin is hopping mad with President Joe Biden again, this time over comments Biden made about coal and shutting down coal mines in a recent speech.
Biden, when discussing energy, seemed to celebrate coal workers losing their jobs, proudly saying that "We're going to be shutting these plants down all across America and having wind and solar," with "these plants" there meaning coal-fired power plants. He also said that "no one is building new coal plants because they can't rely on it."
Watch him say that here:
Joe Biden celebrates coal plant workers losing their jobs.

"We're going to be shutting these plants down all across America." pic.twitter.com/0DZk0MZHa8

— RNC Research (@RNCResearch) November 4, 2022
Given that his state's economy is heavily reliant on coal mining, that gloating about removing the market for coal infuriated Manchin, who released a scorcher of a statement on the matter, saying:
"Being cavalier about the loss of coal jobs for men and women in West Virginia and across the country who literally put their lives on the line to help build and power this country is offensive and disgusting."
Continuing, Manchin emphasized how he sees Biden's messaging on the subject as being problematic because they ignore the pain that anti-fossil fuel policies are inflicting on the general public, causing them to lose faith in the Biden Administration. In Manchin's words: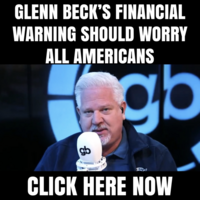 "President Biden's comments are not only outrageous and divorced from reality, they ignore the severe economic pain the American people are feeling because of rising energy costs."
Continuing, Manchin said:
"Comments like these are the reason the American people are losing trust in President Biden and instead believes he does not understand the need to have an all in energy policy that would keep our nation totally energy independent and secure.
Following the fire and fury that resulted from his anti-coal comments, the Biden regime attempted to distance itself from the stance Biden appeared to have taken, with White House Press Secretary Karine Jean-Pierre saying:
The President's remarks yesterday have been twisted to suggest a meaning that was not intended; he regrets it if anyone hearing these remarks took offense. The President was commenting on a fact of economics and technology: as it has been from its earliest days as an energy superpower, America is once again in the midst of an energy transition. Our goal as a nation is to combat climate change and increase our energy security by producing clean and efficient American energy.
She also tried to make Biden look better to the coal workers, saying:
President Biden knows that the men and women of coal country built this nation:  they powered its steel mills and factories, kept its homes and schools and offices warm.  They made this the most productive and powerful nation on Earth.  He came to the White House to end years of big words but little action to help the coal-producing parts of our country.
Still, Biden's original words will likely prove to be yet another problem for Democrats heading into midterms, as it's his original statement that seems to be most congruent with what his administration is up to.