Dozens of heavily-armed FBI and local SWAT personnel are combing the Helmetta, New Jersey area after Gregory Yetman, who is wanted on charges in connection with the January 6 Capitol protesters, fled when agents came to arrest him.
Law enforcement personnel have urged residents to shelter in place while dozens of agents and three helicopters comb the area. Police have zeroed in on a home on Main Street in the Middlesex County town of Helmetta and have shut down surrounding roads for hours, according to a report from CBS New York.
A neighbor told the outlet that the incident kicked off shortly after 6:30 a.m. on Wednesday. "I look outside, there's two guys here with assault rifles. Two over there. Two over there. They were all over the place. I walked outside a little bit. I asked the officer. He said go inside," the neighbor said. "We didn't really know what's going on and it's scary. What's really scary is when it's in your own backyard."
Police said Yetman fled when federal agents came to arrest him nearly three years after the minor riot on January 6, 2021.
Yetman — a U.S. Army veteran — is one of thousands of January 6 protesters who have been charged by the Biden Department of Justice since 2021. Hundreds of protesters have been sentenced to lengthy prison terms, many on charges of "Obstruction of an Official Proceeding" or similar trespassing offenses.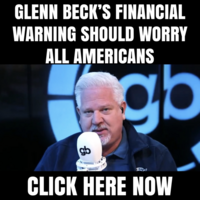 Those convicted of more serious offenses such as assault on law enforcement officers have been sentenced to upwards of 10 years in prison. This was not the case in 2020, when hundreds of federal law enforcement officers were injured in attacks on federal buildings, courthouses and even the White House.
In total, 99 percent of charges against left-wing rioters in 2020 were dropped while some even received cash settlements due to the police response.