Here we are just hours into Election Day, and one of 2020's major problem areas, Maricopa County, Arizona is already having issues. Maricopa County includes the city of Phoenix and alleged irregularities there in 2020 were well documented, though dismissed by the Democrats.
It's reported that issues are affecting around 40 voter centers. One in five ballots isn't going through.
Officials said that at the affected voting centers, one out of every five ballots is not going through the tabulator. 
The issue is not stopping people from casting their vote, officials said. Voters who face a tabulation error can still deposit their ballot into a dropbox that will be collected when polls close.
The dreaded dropbox was the major bone of contention in 2020, and now is rearing its ugly head again, coincidentally or not. It's unclear how potential delays are affecting voters and whether they wait in line, use a drop box, or go to a secondary location, which is being permitted, but apparently, lines are forming.
Lines form at Maricopa County voting sites; some tabulation issues reported https://t.co/zACiMROfyq

— Rob Mattox (@RobMattox2) November 8, 2022
While the specific addresses and number of locations having issues have not been confirmed, the Maricopa County Recorder's Officer says technicians have been called to fix the precinct tabulator machines that aren't working.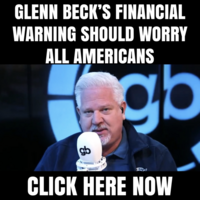 Maricopa County is massive in size, and also massive for the GOP if they are to take Arizona. It's slightly disturbing that the problem child of 2020 is already having 'technical" issues. Election officials have also been talking about potential "misinformation" and attempting to dispel "fake news" regarding how long it takes to count the votes and why. All of this just means Arizona likely will not know anything definitive until Wednesday or later. As was the case in 2020, this just opens the County and system up to scrutiny that they are already deflecting. It's going to be an interesting couple days in Arizona.