A new report says that former White House chief of staff Mark Meadows was given protection by Special Counsel Jack Smith in exchange for testifying in the federal case against former President Donald Trump for contesting the 2020 election.
Trump supporters have long thought that Meadows was working with Smith, and some have even been afraid to talk to the former White House aide because they think the FBI is listening in on their conversations.
ABC News reports that Meadows told Smith's team that he told Trump several times in the weeks after Trump lost the 2020 presidential race to Joe Biden that claims of widespread voter fraud were false.

The former congressman from North Carolina is said to have told officials that Trump was "lying" when he first said he won the election just hours after the polls closed on November 3, 2020.
"Obviously we didn't win," Meadows told federal investigators.
Meadows also said that he didn't quit because he wanted to help make sure that the shift of power was smooth, even though he didn't agree with Trump's claims of election theft.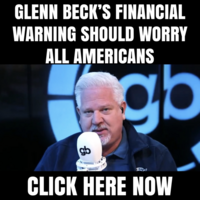 Smith gave a subpoena to Meadows in January. According to ABC News, Meadows has talked to the special counsel's team at least three times this year and only once appeared before a federal grand jury after being given immunity.
Because of the order, Meadows' evidence in a federal court can't be used against him.
In August, Trump pleaded not guilty to a four-count indictment from the Justice Department. The indictment said that he had harmed the peaceful transfer of power by making "knowingly false" claims about voter fraud, which led to hundreds of his supporters storming the US Capitol building on January 6, 2021.
Officials say Meadows told them that while the riot was going on, Trump called Rep. Kevin McCarthy (R-Calif.) and told the House GOP leader, "I guess these people are more upset than you are."
The former chief of staff at the White House did say that Trump was "visibly shaken" when he heard that Ashli Babbitt, one of Trump's fans, had been shot and killed by a Capitol Police officer near the House floor.
Smith has not charged Meadows, who is 64 years old.
But he is being charged in Georgia under the state's Racketeer Influenced and Corrupt Organizations (RICO) law, along with Trump and 17 other people, for allegedly trying to change the results of the 2020 election in Georgia.
Meadows is also being charged with asking a public servant to break their oath of office.
Subscribe to the "Relentless Podcast" with Kyle Becker.