Mark Wahlberg, an Oscar nominee, and ardent Catholic, recently took to social media to thank his son and all the younger people who have made a commitment to God.
Wahlberg, who is presently in Europe filming the Netflix film "Our Man From Jersey," expressed his pride in his kid for receiving his Catholic confirmation in a video message on Instagram.
As he knelt by his bed, the actor stated, "Just got down on my hands and knees to express my gratitude."
"Congratulations to my son Michael on making his confirmation [and] all the young people out there who were confirmed and taking their relationship with the Lord into their adulthood, what a commitment you guys have made," he concluded.
"Congratulations to all of you," he said, noting that he had just finished listening to a "beautiful" prayer on the Hallow app
Wahlberg also tweeted a photo of himself and his wife, Rhea Durham, at their son Michael's confirmation.
"So proud of this young man … congrats buddy!! Even though mommy deserves most of the credit … thanks babe," In the description, he wrote.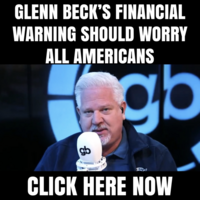 For years, Wahlberg has been open about his beliefs, as reported.
He told the "Today" show in April that he doesn't push religion on his children, but that he hopes they will eventually follow his lead.
"They think dad's crazy, and he's boring," he said. "But even with my faith, I don't force it on them. But they know that dad can't start the day without being in prayer, can't start the day without reading my Scripture or going to Mass and hopefully, instead of forcing that on them, they'll say, 'Well, if it works for dad, maybe it'll work for us,' and they'll kind of gravitate towards it on their own."
The actor states that he attends Sunday Mass on a regular basis, sometimes twice. In recent years, he has sensed a stronger desire to make films that will encourage more people in their spiritual lives.
"Father Stu," his first faith-based movie, premiered on Good Friday in April. He told Pure Flix Insider in a promotional interview that the movie, which is inspired by the actual story of a boxer-turned priest from destruction to salvation. He relates to him directly because he sees himself in the main character.
"I've made a lot of mistakes in my life. I have been focused since I was 16, 17 years old to turning my life around and that is a daily task," the actor added. "God has continued to bless me and put me in this situation not to continue to grow and work on Mark Wahlberg the person, but to do His work and finally, giving me the skills and tools to go out and articulate the message He wants me to articulate."
This story syndicated with permission from Frank at TrendingViews.com