Zuckerberg is finding his ability to intervene in U.S. elections is rapidly diminishing. On Saturday,  Louisiana voters adopted a constitutional amendment prohibiting the use of private funds for election administration.
According to Amendment 1, voters were asked to answer the following question:
BALLOT LANGUAGE: Do you support an amendment to prohibit the use of funds, goods, or services from a foreign government or a nongovernmental source to conduct elections and election functions and duties unless the use is authorized by the secretary of state through policies established in accordance with law?
The new amendment to Louisiana's constitution was approved by 72.6% of voters during Saturday's elections. It states that "[n]o funds, goods, or services donated by a foreign government or a nongovernmental source shall be used to conduct elections unless provided for in the election code and subject to restrictions under general law."
With the proposal's passage, Louisiana becomes the 26th state to prohibit or restrict the use of private money in elections. It is the first to do so through a constitutional amendment.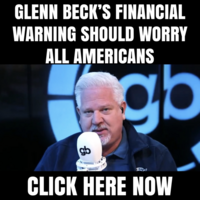 "Elections should never be privatized in Louisiana or anywhere else, and we're pleased that voters resoundingly decided to ban 'Zuckerbucks' once and for all at the polls," Ken Cuccinelli, chair of the Election Transparency Initiative, told The Federalist.
Andy Roth, president of the State Freedom Caucus Network, told The Federalist in a statement he is "honored" his organization could be part of the endeavor to make it "illegal for foreign or private money to be used in elections."
"Louisiana has struck a blow against Zuckerbucks and all of its iterations," Roth said.
The Federalist reported there may be more work to do to keep billionaires like Mark Zuckerberg and other allegedly "philanthropic" political actors from manipulating U.S. elections:
Even while Republicans ban the kind of private takeover of election administration that occurred in 2020, they may have more work to do to head off Democrats' shifting tactics. Ahead of the 2024 elections, the U.S. Alliance for Election Excellence — an $80 million venture funded by left-wing nonprofits to "systematically influence every aspect of election administration" and advance Democrat-backed voting policies in local election offices — is attempting to replicate a similar strategy to that of 2020. In a recent report, the Honest Elections Project and the John Locke Foundation revealed how the Alliance — of which CTCL is a key partner — seeks to provide election offices with "scholarships" to cover membership costs, which can then be "converted into 'credits' that member offices can use to buy services from CTCL and other Alliance partners."
Much of the work to prevent private actors from engaging in election interference has taken place in the courts.
In 2020, the Advocate reported that Zuckerberg's nonprofit the Center for Tech and Civic Life (CTLC) said 26 election officials across Louisiana applied for grants, with a total potential amount of about $7.8 million.
Those applications were withdrawn after Attorney General Jeff Landry's intervention.
In July, the state Supreme Court issued a 4-3 decision not to review an appellate court opinion allowing the state attorney's lawsuit to proceed to trial.
Louisiana's legal efforts to prevent the private financing of local election offices advanced further when the Louisiana Supreme Court denied the CTCL's request to review and dismiss Attorney General Jeff Landry's petition.
According to the Capital Research Center, the 26 states where "Zuckbucks" are no longer welcome are: Alabama, Arizona, Arkansas, Florida, Georgia, Idaho, Indiana, Iowa, Kansas, Kentucky, Louisiana, Mississippi, Missouri, Montana, Nebraska, North Dakota, Ohio, Oklahoma, Pennsylvania, South Carolina, South Dakota, Tennessee, Texas, Utah, Virginia, and West Virginia.
Twenty-six states down, twenty-four more to go.
Get more of Kyle Becker's commentary by subscribing to his new "Relentless Podcast."