Authorities in Florida have recently announced the outcomes of an extensive human trafficking operation, which resulted in a record-breaking 219 arrests. Among those arrested were illegal aliens, a high school teacher, and three Disney employees, as revealed by Polk County Sheriff Grady Judd during a press conference.
The operation, conducted earlier this month, is noted as the largest human trafficking bust in Polk County's history. Sheriff Judd shared the operation's results, reporting that out of the 119 individuals apprehended for prostitution-related offenses, 21 were identified as possible victims of human trafficking. Two suspects, Freddy Escalona (30) and Maria Guzman (36), were charged with human trafficking and deriving proceeds from prostitution.
Escalona was accused of coercing a victim into prostitution after lending her money for vehicle repairs and then demanding repayment. He admitted to authorities that he had multiple females under his control, transporting them and profiting from their activities.
Guzman was alleged to have trafficked two victims from an Orlando hotel, facilitating their "dates" and profiting from their earnings.
Furthermore, 83 individuals were arrested for soliciting prostitution, 17 others were arrested for various offenses related to prostitution, and eight were apprehended for transporting prostitutes to the undercover location. In total, 44 felonies and 242 misdemeanors were charged during the operation.
Sheriff Judd emphasized that in addition to the high number of arrests, the operation identified 21 human trafficking victims, bringing the total identified this year to 45. Collaborations with social services organizations played a crucial role in providing assistance and emancipation opportunities for these women.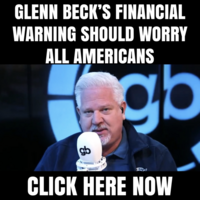 "Not only did we arrest more suspects during this single operation than we have ever arrested before, we identified 21 human trafficking victims; during a similar operation in February, we identified 24 victims," Judd said.
"That's 45 victims we were able to identify this year. The valuable relationships that we have with the social services organizations who join us in these operations make it possible for these women to get help and be emancipated from this way of life," he added.
Of the arrested individuals, 35 were suspected to be in the country illegally, hailing from countries including Cuba, Chile, Venezuela, Mexico, Guatemala, Colombia, or the Bahamas. Forty-one suspects admitted to being married, 13 received government assistance, 42 possessed illegal drugs, two were found with firearms, and 18 came from out of state.
Notably, the age range of those arrested was wide, spanning from 76-year-old Frank Bydairk to 18-year-old Latrice Vilsaint. One man even left his 1-year-old daughter home alone while he engaged in unlawful activities, justifying it by claiming that "the dog was watching her."
The operation also led to the arrest of Russell Rogers, an athletic director at Vanguard School and a teacher at Auburndale High School REAL Academy. He is married with three children, and Polk County Public Schools is moving forward with the process of terminating his employment due to his involvement in the operation.
Three of the suspects were Disney employees, while another worked at a Disney hotel. Sheriff Judd expressed his incredulity at one individual's behavior, who watched police activity, observed a man and woman entering a room, and then entered the room himself when they did not emerge, thinking it was his turn.
The operation received support from various law enforcement agencies, including the Lake County Sheriff's Office and several local police departments, along with the Florida Department of Children and Families and social services organizations such as One More Child.
Subscribe to Kyle Becker's free "Relentless Podcast" on Rumble or on YouTube.