Officials at the Department of Justice have notified Rep. Matt Gaetz, R-Fla., and his legal team that they have concluded their inquiry into potential sex trafficking offenses and have opted to terminate their investigation without filing any charges against Gaetz.
The Department of Justice has confirmed to Congressman Gaetz's attorneys that their investigation has concluded and that he will not be charged with any crimes" Gaetz's office confirmed in a statement to Fox News Digital.
Since the news of the investigation broke in March 2021, Gaetz has consistently proclaimed his innocence in the case, which involves allegations that he engaged in a sexual relationship with a 17-year-old girl and paid for her to accompany him on trips.
After months of investigation into Gaetz's personal behavior, the Department of Justice looked into allegations that he was involved in a scheme that resulted in the sex trafficking of a 17-year-old girl. The core of the investigation relied on testimony from Joel Greenberg, a former associate of Gaetz's who served as a Florida tax collector.
Greenberg was sentenced to 11 years in prison in December for offenses such as sex trafficking of a minor and pleaded guilty to six charges, which include identity theft, wire fraud, stalking, conspiracy to bribe a public official, and sex trafficking of a minor. As part of his plea agreement, he agreed to cooperate with federal investigators.
Last March, The Times published a story that cited three anonymous sources who claimed to have been "briefed on the matter." The sources alleged that Gaetz had transported a 17-year-old girl across state lines for the purpose of engaging in sexual activity. Despite the accusations, Gaetz expressed that he does not anticipate facing charges for the alleged crimes.
"No, that would be a travesty," Gaetz told Tucker Carlson. "I'm innocent. I've maintained my innocence. I've been entirely consistent on this fact in each and every day the lies about me unravel and are debunked."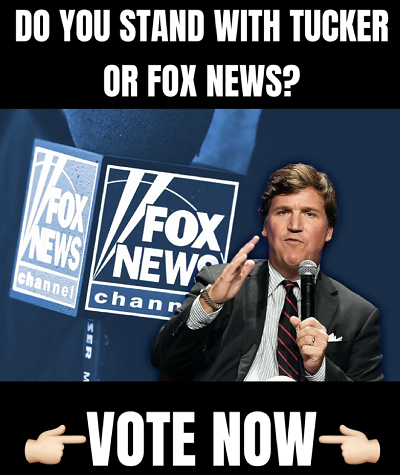 "The most important thing that has happened since our last on-air discussion, someone has been indicted and has pled guilty to trying to shake down my family based on this pile of lies," Gaetz continued. "So I'm not going to allow it to hinder me. I'm going to continue the important work that I do here in the Congress for my constituents.
"I feel vindicated each and every day that the facts are revealed," Gaetz mentiuoned, "but I don't want this to be a distraction from the critically important work going on in Congress that my constituents expect me to dig in on."
"Whatever you think of Matt Gaetz, whatever you've heard, it's pretty simple. If a law enforcement agency and Justice Department accuse you of a crime, they have to prove it. They don't just get to shut you up by smearing you…they have to take you to a court and show that you are guilty," Tucker Carlson said. "If you aren't really doing that, you aren't a law enforcement agency, they are more like a secret police."