Beloved 'Friends' star Matthew Perry passed away at the age of 54 in late October. The exact cause of death was unknown.
Perry was reportedly found deceased in the jacuzzi of his residence in the upscale Pacific Palisades neighborhood of Los Angeles at around 4 p.m. on a Saturday afternoon.
The 911 call to first responders indicated that Perry had a cardiac arrest. There were widespread reports that he simply 'drowned.' But why did he drown?
According to the sources, no narcotics were discovered at the crime site and no foul play was suspected.
Almost two weeks after his passing, the official death certificate of "Friends" star Matthew Perry has been released, providing some insight into the circumstances surrounding his death.
According to the death certificate acquired by media outlets, Perry passed at 4:17 p.m. on October 28.
The Los Angeles County Medical Examiner's Office classified the cause of death as "deferred" in late October. Although an autopsy was performed, the results have yet to be determined. While an autopsy typically concludes within two days following an individual's demise, the definitive findings of a toxicology report may require several weeks to become available.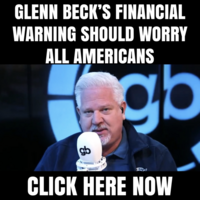 Initial toxicology examinations, however, revealed that neither meth nor fentanyl were detected in the system of Perry at the moment of his demise.
Furthermore, no illicit substances were discovered within the premises of his residence by the investigators. Additional investigations are in progress to determine whether the actor experienced adverse effects from any prescription medications.
Perry's exact cause of death is yet to be confirmed. But initial reports suggest that illicit drugs, a previous source of struggle for the actor, were not the cause of death.