After the dramatic moment in Congress when Rep. Kevin McCarthy (R-CA) lost his position as Speaker Tuesday, the embattled California Republican met with reporters to make a statement about his ouster.
McCarthy began by explaining that he would not stand for re-election as Speaker stating that there are many ways he could continue to serve the American people according to The Daily Wire. He added that in his view, given a few Republicans sought to keep him out of the role of Speaker, it wasn't worth the risk of paralyzing Congress.
"I think you should put the country first. You know, this job was never about me," he said according to the outlet.
"Why [would] I do something for myself that can hurt the country? I'm not quite sure those individuals are looking to be productive. It concerns me as a Republican based upon watching what they do."
The deposed former Speaker lashed out at the eight Republicans who stood against him Tuesday suggesting that he was partly responsible for their elections and saying it was a mistake to help them.
McCarthy called out Republican Reps. Andy Biggs (AZ), Ken Buck (CO), Eli Crane (AZ), Bob Good (VA), Matt Rosendale (MT), Tim Burchett (TN), and Nancy Mace (SC) in addition to Rep. Matt Gaetz (R-FL), who led the motion.
He said, "These are the same people that sat on the floor and criticized me that we didn't get all 12 spending bills done," characterizing their rejection of the bills as a negative.
"They held up every appropriation bill in the summer because they wouldn't let it come through. After the debt ceiling, they stopped us from doing anything on the floor."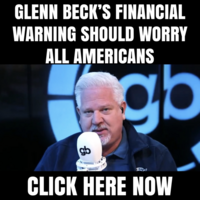 McCarthy claimed that when Gaetz demanded the resurrection of the 'motion to vacate' rule, he promised not to use it. He suggested that the Republicans who ousted him with Democrat support voted against alleged spending cuts, and against border security when they voted against a backroom deal Continuing Resolution which in his mind established them to be "not conservative" according to Daily Wire.
"They are not conservatives. They voted against, one, the greatest cut in history that Congress has ever voted for," he said. "They voted against work requirements. They voted against NIPA reform. They voted against border security. They voted against guns. They don't get to say they're conservative because they're angry and they're chaotic. That's not the party I belong to. The party of Reagan was if you believed in your principles, that you could govern in a conservative way. They are not conservatives and they do not have the right to have the title."
As noted by Trending Politics' Collin Rugg, when Gaetz spoke to the press he referred to McCarthy as a "feature of the swamp" and explained, "It's the benefit of this country that we have a better Speaker of the House than Kevin McCarthy."
"Kevin McCarthy couldn't keep his word. He made an agreement in January regarding the way Washington would work, and he violated that agreement. We are $33 trillion in debt. We are facing $2.2 trillion annual deficits," Gaetz fumed.
JUST IN: Matt Gaetz calls Kevin McCarthy a "feature of the swamp" after reporter tells Gaetz that people think he is a narcissist.

"It's the benefit of this country that we have a better Speaker of the House than Kevin McCarthy."

"Kevin McCarthy couldn't keep his word. He made… pic.twitter.com/58I9DCFpjs

— Collin Rugg (@CollinRugg) October 3, 2023
Responding to Gaetz's accusations McCarthy claimed, "When Gaetz said I didn't follow the rules, show me one place." He leaned on the credibility of Rep. Thomas Massie (R-KY) adding, "You saw Thomas Massie, who is the hardest-line person, say we followed all the rules, all the time, that he was in the room when the agreement was made, and then we surpassed what we said we would do."
WATCH: