House Minority Leader Kevin McCarthy R-CA raised $31.5 million for his campaign in the first quarter of 2022, exceeding his personal record of $27 million in the same period last year.
In a statement to The Hill, he added, "As election day approaches, the excitement and enthusiasm for Republicans to retake the House has never been higher. I'd want to express my gratitude to our supporters for your generosity and belief in our objective to reclaim the House majority."
McCarthy has collected $104 million so far to help the GOP in the next midterm elections, while President Joe Biden's poll numbers continue to tumble. McCarthy gave $37 million to the Republican National Committee, to be utilized worldwide as the GOP seeks to recapture a majority in the House and Senate in November.
McCarthy began the year with more than $8 million in cash on hand, according to Opensecrets.org, and has raised a total of $12.8 million as of December 31, 2021. McCarthy is facing his primary opponents, Republicans James Macauley and James Davis, and also Democrat challengers Marisa Wood and Ben Dewell, after transferring from the 23rd to the 20th District following the 2020 Census redistricting, according to the Ballotpedia.org website, per report.
The primary election in California is set for June 7.
On a generic ballot, Republicans lead Democrats by 2.1 percentage points, 44.7 percent to 42.6 percent, according to a FiveThirtyEight.com survey. According to the website, this is a change from November 4, 2021, when Democrats had a 2.3 percentage point advantage. According to CNN, Republicans need to gain a net of five House seats and one Senate seat to take control of Congress.
The fact that a big number of Democrats are retiring this election cycle, which typically goes against the party in power, is making matters worse for Democrats. According to Ballotpedia, 30 Democrats will leave the House at the end of the session, compared to just eight on the Republican side.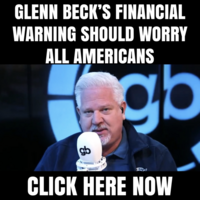 McCarthy believes that the country's general feeling of "suffering," now more than a year into Biden's administration, and the Democrat majority in the House and Senate, will give the GOP an edge in the midterm elections.