Dax Tejera, an executive producer at ABC News, was thought to have "died suddenly."
The 37-year-old journalist had died just weeks away from his next birthday. His employer released a sad announcement after his death. However, the initial report does not match the final outcome at all.
"We have bad news to report, a friend and colleague here at ABC Dax Tejera died suddenly last night. Dax was the executive producer of 'This Week with George Stephanopoulos.' A statement by ABC News President Kim Goodwin said 'DAX is energy, passion, and love for that show, shined every Sunday morning.' This week co-anchor Jonathan Karl sharing that 'DAX adores his family and he loved his work. His passing has left us shocked and hurt.' Our thoughts are with his wife Veronica, their two young daughters, and their entire family. Dax will be deeply missed here by all of us at ABC News," ABC News announced in a video statement.
.@ABC News has lost a treasured member of its family.

Dax Tejera will always be in our thoughts and our hearts. Please join us as we honor his immense accomplishments, and mourn his loss. pic.twitter.com/r0166xzzGv

— ABC News (@ABC) January 1, 2023
The Hollywood Reporter said that Tejera had died of a "heart attack."
Tejera died suddenly of a heart attack Friday, Dec. 23, according to a memo sent to staff by ABC News president Kim Godwin on Saturday.

Tejera, a veteran TV news producer at both ABC and NBC News, had led the Sunday show anchored by George Stephanopoulos, Jonathan Karl and Martha Raddatz since just before the COVID-19 pandemic erupted around the world. He joined ABC News in 2017 as a senior producer based in Washington, D.C.
The news that Tejera had died from a "heart attack" fueled speculation that he may have died from a complication of the Covid-19 shots.
In an update on Tejera's cause of death, however, New York City's Office of Chief Medical Examiner determined that Dax Tejera's official cause of death was "asphyxia due to obstruction of airway by food bolus complicating acute alcohol intoxication."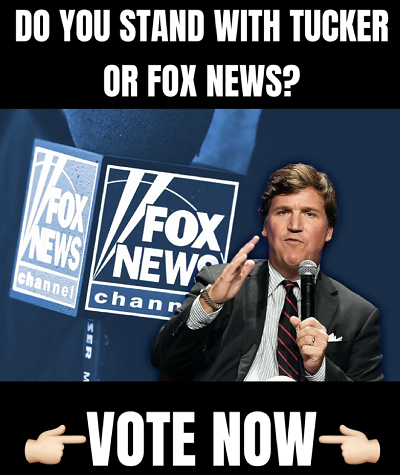 Here are the known events that transpired on the night that Tejera died. The producer and his wife had left their children at home to go to dinner with friends at Bobby Van's 230Park in New York City. An employee at the restaurant said that Dax seemed unwell shortly into the meal, prompting a server to check on him.
"So, before anyone ate, just after the server brought the orders, he asked, 'Are you OK, sir?'" the staffer said.
Tejera then "got up and started walking like he was going to the men's room, but he made a right instead and went out the front door and the server followed him outside."
"The server said that he collapsed in the corner, right here outside the restaurant," the employee said. "It was terrible and a terrible shame they left little, little children alone like that."
Tejera's wife Veronica was arrested just hours after he collapsed for leaving the couple's young kids alone in a hotel room in the Yale Club that evening. She was charged with child endangerment but insisted she was monitoring her children.
Before joining ABC News, Tejera had worked with MSNBC, NBC, and HBO. He is survived by his wife and two young daughters, Ella aged 7 months, and Sofia aged 2 years.
Follow Kyle Becker on Twitter @kylenabecker.