During a recent interview with 'Revolt,' former First Lady Michelle Obama threw her husband former President Barack Obama under the bus when she opened up about their rocky relationship.
Michelle Obama made some eyebrow raising comments when she said she "couldn't stand" her husband for 10 whole years and even called her children "terrorists."
"People think I'm being catty for saying this. It's like, there were 10 years where I couldn't stand my husband," Michelle Obama said during the interview.
"And guess when it happened? When those kids were little," she said.
"For 10 years, while we're trying to build our careers and worrying about school and who was doing what and what, I was like, 'Argh, this isn't even," Michelle Obama said. "And guess what? Marriage isn't 50/50, ever. Ever. There are times I'm 70, he's 30. There are times he's 60, 40. But guess what? Ten years."
Obama added, "We've been married 30. I would take 10 bad years over 30. It's just how you look at it. People give up — 'Five years; I can't take it'."
Check out what the Daily Mail reported: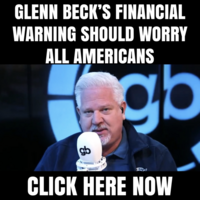 Michelle Obama has revealed that she 'couldn't stand' husband Barack while their children were young.

The former First Lady, 58, also dubbed her two daughters, Sasha and Malia, as 'terrorists' when they were small.

She claims the couple struggled as they were both trying to 'advance their careers' – with her husband going on to become the president.

Michelle made the claims about her relationship with Barack, 61, while promoting her new book The Light We Carry.

Michelle also described her two daughters as 'terrorists', when they were little – saying 'they have demands.'

She added: 'Little kids, they're terrorists. They have demands. They don't talk. They're poor communicators. They cry all the time.

'They're irrational. They're needy. And you love them. And so you can't blame them, right? … So you turn that ire on each other.'

And in another segment, the former First Lady referred to having a friend from her children's school who was black.

She said: 'The first friend I made was a black mom. We were in a predominantly white school and I was like Sasha you and Olivia are going to be friends because she's a black girl.
WATCH:
Follow me on Twitter @CollinRugg!