Earlier this week, a Michigan school board meeting took place, where Kesha Hamilton, a school board member, stood by her statements that white people are more dangerous than animals.
As a result of the crazy accusations, the meeting had a larger attendance than normal, with many parents and attendees demanding her resignation.
In December, Hamilton boldly tweeted out: "Whiteness is so evil. it manipulates then says, I won't apologize for my dishonesty and trauma-inducing practices and thinks you should applaud it for being honest about its ability to manipulate and be dishonest."
She went on to claim: "The last thing you have to worry about is an animal – though that could be a very real threat.. more dangerous are any whites you may see on the trail.. be safe!"
WATCH
As a result of those outrageous tweets, many voiced their concerns and displeasure with Hamilton.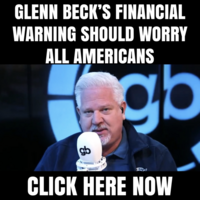 One concerned parent, rightfully so, pointed out "How can all kids feel safe when physical characteristics over which they have no control are being called evil and dangerous."
Another parent added: "You are not addressing the disparities, you are adding to them by your hurtful remarks. Your words are not unifying our community. Your words are dividing our community."
Hamilton doubled down on her racist remarks, saying "What I understand from being a woman in this American nation and a Black woman specifically is that sometimes others would rather I not exercise any of my rights as outlined in the Constitution. I do not apologize for exercising any of my rights."
One teacher, who is a a proud conservative white Christian, pointed out the hypocrisy.
"Never once in these five years has she questioned me, a white man – a conservative Christian white man at that – in regards to teaching her children about their history, a history that is not mine."
Hamilton is employed with Diverse Minds Consulting LLC. She also holds the position of chair of the city of Jackson's Racial Equity Commission.