MyPillow CEO Mike Lindell is claiming financial damages after House Speaker Kevin McCarthy decided to share the January 6th footage with only Tucker Carlson.
The remarks came during Steve Bannon's "War Room" podcast, where Lindell claimed that McCarthy violated the First Amendment's freedom of the press provision and the Fourteenth Amendment's Equal Protection Clause. Lindell claimed his TV network is "injured by not having access" to the footage. He also accused McCarthy of discrimination.
"We're not gonna sit back and let that happen," Lindell told Bannon. "Why does just Fox get this? So they can cover it up even more? It's disgusting. All of us, including War Room, we all need to see what's on those tapes, and we need to see all of them."
WATCH:
Mike Lindell Suing Kevin McCarthy Over #Jan6th Tapes

"Well, because number one, Fox is going to sift through it & only put out what they want. I'm tired of breaking our constitutional rights. It's like a cover-up, why does just Fox get this? So they can cover this up even more?" pic.twitter.com/f361wlyYVO

— Sue Knows Best (@sues86453) February 25, 2023
Only time will tell if Mike Lindell follows through on his legal threats.
Earlier this week, Tucker Carlson hinted at the fact that there will be significant revelations that come from the tapes: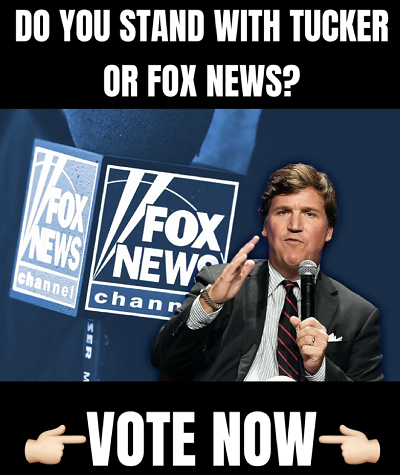 BREAKING: Tucker Carlson says the January 6th footage they've reviewed so far already contradicts what we've been told about that day

He says he will release the details next week pic.twitter.com/PMvMX5hHoq

— Clayton Keirns (@CKeirns) February 21, 2023
"So for really more than 2 years now we've been complaining about the fact that the U.S. Congress has held thousands, tens of thousands of hours of camera footage from the public from January 6th. And of course, January 6th has been a transformative event in this country, it's been used to change the country. So there are about 44,000 hours and we have been granted access to that, we believe we have secured the right to see whatever we want to see," Tucker began.
"So we've been there about a week, some of our smartest producers have been there looking at this stuff and trying to figure out what it means, and how it contradicts or not the story we've been told for more than two years. We think already that in some ways it does contradict that story," he added before promising to release more details next week.
"We're going to bring you what we find next week," he concluded.