Missouri Attorney General Andrew Bailey just made waves with a major announcement, saying that his office would be taking action to investigate a transgender center that a whistleblower accused of harming hundreds of young children every year.
AG Bailey made that announcement in a statement released by the Attorney General's office, saying:
"As Attorney General, I want Missouri to be the safest state in the nation for children. We have received disturbing allegations that individuals at the Transgender Center at St. Louis Children's Hospital have been harming hundreds of children each year, including by using experimental drugs on them. We take this evidence seriously and are thoroughly investigating to make sure children are not harmed by individuals who may be more concerned with a radical social agenda than the health of children."
The Attorney General's office added more details in a press release, outlining the specific allegations that the whistleblower had made in a sworn affidavit. In its words:
So that parents are fully aware of the nature of these allegations, the Attorney General's Office is releasing the whistleblower's full, sworn affidavit. The sworn affidavit asserts, among other things, that individuals at the Center are using experimental drugs on children, distributing puberty blockers and cross-sex hormones without individualized assessment, and even giving children these life-altering drugs without parental consent. The whistleblower says that the actions taken by the Center have led children to attempt suicide and that the Center never discontinues prescribing cross-sex hormones, no matter how much those drugs are harming the child. The whistleblower also has provided documentary evidence that the Center has been unlawfully billing state taxpayers to fund these actions.
Some of the specific claims made in the sworn affidavit were particularly shocking and concerning, even given the subject matter. Those included accusations such as:
"On several occasions, the doctors have continued prescribing medical transition even when a parent stated that they were revoking consent."
"During my time at the Center, I personally witnessed Center healthcare providers lie to the public and to parents of patients about the treatment, or lack of treatment, and the effects of treatment provided to children at the Center."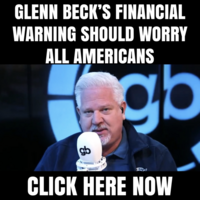 "Doctors at the Center also have publicly claimed that they do not do any gender transition surgeries on minors. … This was a lie. The Center regularly refers minors for gender transition surgery. The Center routinely gives out the names and contact information of surgeons to those under the age of 18. At least one gender transition surgery was performed by Dr. Allison Snyder-Warwick at St. Louis Children's Hospital in the last few years."
"Children come into the clinic using pronouns of inanimate objects like 'mushroom,' 'rock,' or 'helicopter.' Children come into the clinic saying they want hormones because they do not want to be gay. Children come in changing their identities on a day-to-day basis. Children come in under clear pressure by a parent to identify in a way inconsistent with the child's actual identity. In all these cases, the doctors decide to issue puberty blockers or cross-sex hormones."
"In one case where a girl was placed on cross-sex hormones, I found out later that the girl desired cross-sex hormones only because she wanted to avoid becoming pregnant. There was no need for this girl to be prescribed cross-sex hormones. What she needed was basic sex education and maybe contraception. An adequate assessment before prescribing hormones would have revealed this fact. But because the doctors automatically prescribe cross-sex hormones or puberty blockers for children meeting the bare minimum criteria, this girl was unnecessarily placed on drugs that cause irreversible change to the body."
"On another occasion, a patient had their breasts removed. This surgery was performed at St. Louis Children's Hospital. Three months later, the patient contacted the surgeon and asked for their breasts to be 'put back on.' Had a requisite and adequate assessment been performed before the procedure, the doctors could have prevented this patient from undergoing irreversible surgical change."
By: Will Tanner. Follow me on Twitter @Will_Tanner_1