On Tuesday, Senator Mitch McConnell proved once again that he is totally disconnected from the desires of the American people. Instead of stopping Biden from enacting more policies that are harming our economy, McConnell says that "helping Ukraine" is what he wants to be focused on right now. And exactly what money is the government using to help Ukraine? That's right, your tax dollars.
"Making sure the Defense Department can deal with the major threats coming from Russia and China, providing assistance for the Ukrainians to defeat the Russians. That's the number one priority for the United States right now, according to most Republicans. That's sort of how we see the challenges confronting the country at the moment," he said. Watch below:
Twitter exploded on Mitch:
In other news, several polls say fewer than 1% of Americans view Ukraine as their #1 priority.

— Jordan Schachtel @ dossier.substack.com (@JordanSchachtel) December 20, 2022
Not a priority at all. How about focusing inward. 🙄 First step. Get rid of McConnell.

— Alex (@ChasingAftrW1ND) December 20, 2022
The taxpayers don't want to send billions to Ukraine.

— Milo Stone (@GeniusMilo) December 20, 2022
So, so tired of this lying fraud.

— HoR_Emperor (@HorEmperor) December 20, 2022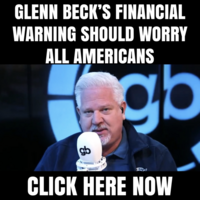 Not a priority AT ALL. Our government is SO CORRUPT.

How else could *this man* wind up as Republican Leader in the Senate despite a dismal 7% favorability rating? pic.twitter.com/SIFxvv0ufK

— bbdotcom 🇺🇸 (@bbdotcom929) December 20, 2022
It's clear that McConnell has no clue how to serve the American people, but for some reason the Kentucky Senator keeps getting re-elected.