Senator Mitt Romney (R-UT) stated that the unprecedented indictment of former President Donald Trump was warranted, adding that Trump "brought these charges upon himself."
"Like all Americans, Mr. Trump is entitled to the presumption of innocence. The government has the burden of proving its charges beyond a reasonable doubt and securing a unanimous verdict by a South Florida jury," Romney wrote in a statement Thursday.
"By all appearances, the Justice Department and special counsel have exercised due care, affording Mr. Trump the time and opportunity to avoid charges that would not generally have been afforded to others," the press release continued.
The former Republican presidential nominee and longtime Trump critic went on to insinuate that the current GOP frontrunner deserves to be charged. "Mr. Trump brought these charges upon himself by not only taking classified documents, but by refusing to simply return them when given numerous opportunities to do so," Romney proceeded to say.
He went on to list "other actions," such as failing to defend against an "insurrection" and allegations that Trump withheld weapons to Ukraine for "political reasons."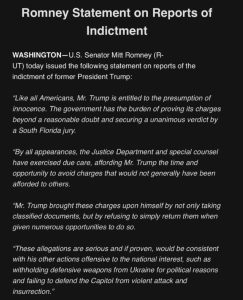 Romney — who once interviewed for the position of Trump's secretary of state — was one of seven Republican senators who voted to impeach the former president after the January 6 Capitol protest.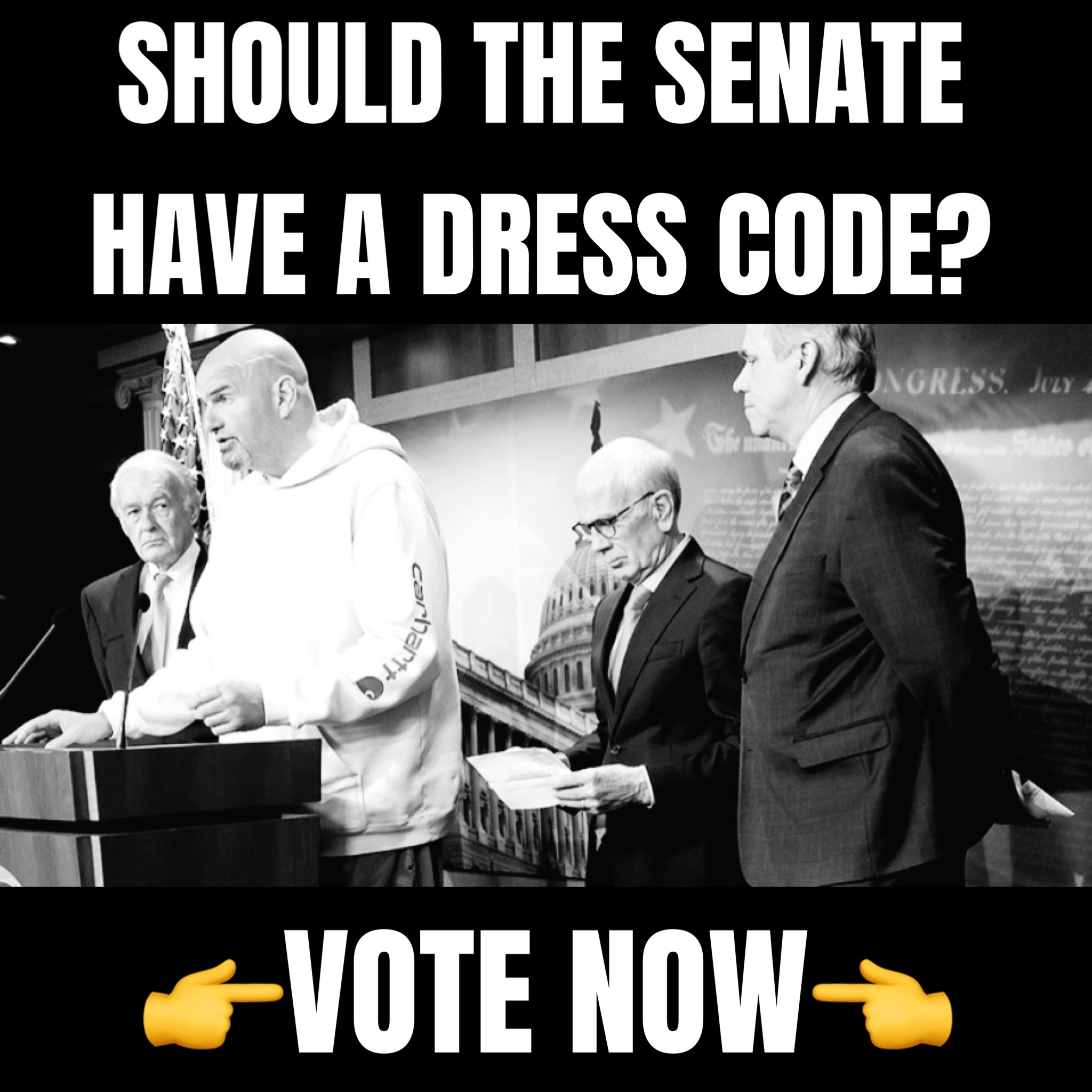 "After careful consideration of the respective counsels' arguments, I have concluded that President Trump is guilty of the charge made by the House of Representatives. President Trump attempted to corrupt the election by pressuring the Secretary of State of Georgia to falsify the election results in his state," Romney wrote in a statement at the time.
"President Trump incited the insurrection against Congress by using the power of his office to summon his supporters to Washington on January 6th and urging them to march on the Capitol during the counting of electoral votes." the statement continued. "He did this despite the obvious and well known threats of violence that day. President Trump also violated his oath of office by failing to protect the Capitol, the Vice President, and others in the Capitol. Each and every one of these conclusions compels me to support conviction."