MMA veteran Joel "King Bau" Bauman sported a t-shirt highlighting the Biden Department of Justice's politically motivated indictments of former President Donald Trump with the DOJ's lack of interest in prosecuting individuals from notorious sex trafficker Jeffrey Epstein's client list.
"Trump was indicted before anyone on Jeffrey Epstein's client list," reads a t-shirt sported by Bauman prior to his Gamebred FC bout against UFC veteran Curtis Millender on Friday.
Though Bauman came up short in a split decision, he thanked Millender in a post-fight Instagram post where he again sported the shirt. "Man is truly a vet and knows exactly why he does what he does- which is the key to success- and that cannot be overlooked," Bauman wrote, showing respect to the longtime UFC and Bellator contender.
Bauman previously went viral after a hilarious post-fight interview in which he told late night host Jimmy Kimmel to "eat d**k."
"Jimmy Kimmel – viral this, I fight to eradicate childhood malnutrition from the planet," Bauman said. "And until they release the flight logs, you, the mainstream media, Hollywood are all pedophiles to me. Eat d–k," he continued, drawing cheers from the crowd.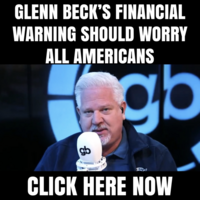 He then shouted "AmICancelledYet.com!"