On Wednesday, Rebecca Kiessling testified about the deaths of her two sons due to fentanyl overdose in a hearing about the Southern border crisis. Kiessling blamed the influx of drugs into the country and called for stronger border security measures to prevent drug trafficking. She also urged lawmakers to take action and protect families from the devastating consequences of drug abuse.
Listen to this mother, who lost two children to fentanyl poisoning, tell the truth about both of her son's murders because of the Biden administrations refusal to secure our border and stop the Cartel's from murdering Americans everyday by Chinese fentanyl. pic.twitter.com/HRD5SX0Td8

— Rep. Marjorie Taylor Greene🇺🇸 (@RepMTG) February 28, 2023
The next day, after hearing Kiessling's testimony, Biden responded with a chuckle and a smile. Biden blamed Trump saying, "That fentanyl they took came during the last administration." Biden then chuckled.
WATCH: Biden chuckles and smiles after telling story about a mother who blamed him for her sons fentanyl death

— Clayton Keirns (@CKeirns) March 2, 2023
Now, the mother of two sons who died from fentanyl overdose criticized President Biden for laughing while recounting their tragic deaths and demanded that he apologize and demonstrate genuine concern for the lives lost.
The caption of the video read:
"My response to President Biden laughing that my 2 sons, Caleb and Kyler, didn't die under his watch. Despicable! What do you say to the parents of the more than 200,000 U.S. citizens who DID die under your watch? How about the 22% increase in fentanyl deaths in his 1st year of presidency when he drastically changed policies at the border!"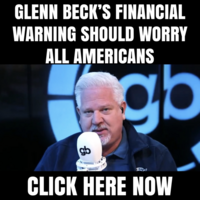 "He owes me an apology, along with all of the parents whose children DID die under his watch. And, how dare CNN hijack this important discussion to make it about a Congresswoman who misspoke as to when my sons died. Focus on a solution to the tragic deaths of over 110,000 precious people each year in the fentanyl war waged against us by China and the Mexican cartels."
She went on to say in the video,  "I'm shocked to see the video today as President Biden talked about a Congresswoman who misspoke when she said that my children's deaths are the cause of President Biden's policy failures. Um my children died about six months before he became president. And there have been failed policies from many administrations and from Congress for far too long."
"Ever since there was a surge in drug deaths due to fentanyl I believe mostly beginning around 2013. So this has been a problem for a long time. And as President Biden was speaking about this mother who lost her two sons he starts to laugh and says that well it turns out that they died before I ever even became president."
"Really? This is how you speak about the death of my sons because a Congresswoman misspoke you you mock the loss of my sons how dare you what is the matter with you almost every Democrat on the committee offered me condolences they at least had the decency to do that you can't even do that you have to mock my pain and then what about the 22% increase in fentanyl deaths since you became president since you changed your policy at the borders."
"That represents tens of thousands of US citizens who died under your watch. An increase in tens of thousands and that represents even double that number of the parents who are suffering. You're going to keep laughing about those who did die under your watch? Do we have to bring them in? So you can look him in the eyes and laugh. What is wrong with you?"
"This is unacceptable and our president needs to apologize to me and he needs to be held accountable and I wish that he would show some serious concern for the lives of those lost. I think that his behavior today speaks volumes and it tells you where his heart is. Do something. Don't be a coward. Do something."
Watch the full video here: https://www.facebook.com/706414868/videos/125245460482990/