MSNBC host Niccole Wallace bizarrely claimed that former President Donald Trump has an "affinity for Hitler" that has been allowed to fly under the radar due to "his stupidity."
Wallace was interviewing ABC's Jonathan Karl, who recently published a book in which he made a number of previously unknown claims about the Trump White House.
The MSNBC host opened by asking about Trump's "affinity for Hitler," seemingly insinuating that Trump is an avid fan who routinely praises Hitler. "Um, Trump's affinity for Hitler was always covered under an umbrella of his stupidity, right? People like General Kelly were like, 'oh you must not get it, you must not mean Hitler's army,' right?" Wallace asked.
Karl explained that John Kelly — a former Marine Corps general who briefly served as Trump's chief of staff — would discuss the military prowess of Hitler's generals.
"And you've got some reporting about Merkel, I want you to explain that. I'm going to read that. But tell me how Trump sees Hitler," Wallace followed up.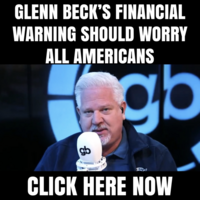 Karl responded by stating that Trump likes "strong leaders" before repeating the thoroughly debunked claim that Trump "praised" Hezbollah. "Well, Trump clearly has this infatuation with strong leaders. He thinks that's good, they must be brilliant, they must be smart. This is why he actually was praising Hezbollah recently for being smart," he said.
"His praise for Kim Jong-un, for Putin, for Viktor Orbán of Hungary. You know, I will get to the Hitler, this amazing interaction that he had with, what he recounted that he had with Angela Merkel. I mean, he wants to be seen as a big, strong leader. He wants to emulate these people," he continued. "I'm not saying that Donald Trump is a Nazi, I don't – I'm not, but there is this infatuation that he has and he echoes his language."