Marjorie Taylor Greene was confronted by CNN's Chief Congressional Correspondent Manu Raju about the looming government shutdown.
The Notorious MTG was ready to give the CNN reporter all the smoke.
"Let's talk about the White House and the Senate," she said. "I mean, Democrats are clearly, they're fine with shutdowns. They shut down the whole country over Covid for far too long, and the American people suffered."
"I promise you, most Americans aren't too worried about the government shutting down which is a serious problem. But this is because Democrats shut down the country," she continued.
"So there needs to be people here in Washington need to understand how it feels to be shut down, because the American people know exactly how that feels," she added. "They lost their businesses. They lost jobs. Kids lost almost two years of school."
"So, I mean, it's not like the American people don't understand shutdowns," she went on. "The White House and the Senate, which is Democrat controlled, said that this CR was dead on arrival. They don't want to secure the border. So I've got to go in here. I want to find a path that's going to work. What is need to be? I don't know. I got to go in."
An informal poll on Twitter showed that most conservatives don't care if the government "shuts down."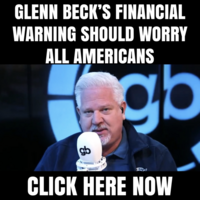 Poll: Are you afraid of a government "shut down"?

— Kyle Becker (@kylenabecker) September 29, 2023
Only 2.6% of the mostly conservative audience that responded said they were "afraid" of the shutdown. There were nearly 1,300 votes.
On Saturday, the House of Representatives approved a "clean" stopgap funding bill to prevent a government shutdown. The legislation was sent to the Senate for consideration just hours before the midnight funding deadline.
This measure would maintain current government spending levels for a period of 45 days and includes $16 billion in disaster relief, matching the amount requested by the White House in a supplemental proposal. However, it does not include aid for Ukraine or any changes to border policies.
The House overwhelmingly passed the stopgap bill with a bipartisan vote of 335-91, shortly after Speaker Kevin McCarthy (R-Calif.) introduced the proposal. Ninety Republicans and one Democrat voted against it.
This move marks a significant change in Speaker McCarthy's approach to government funding, potentially putting his Speakership at risk as conservative members of the House intensify their threats to remove him from his position.
At the same time, Senate Minority Leader Mitch McConnell (R-Ky.) announced that Senate Republicans would not support the Senate's bipartisan continuing resolution (CR) and instead deferred to the House plan. The Senate proposal would have funded the government through November 17 and included $5.99 billion in disaster relief and $6.15 billion in Ukraine aid.
Get more of Kyle Becker's commentary by subscribing to his new "Relentless Podcast."