Bill Burr a comedian NOTORIOUS for making the woke community furious and not being politically correct has done it again and made a lot of people angry, in the funniest way possible…
Disclaimer: Burr uses some salty language.
Despite being a comedian, Burr has stood his ground against the woke mob and not backed down. One might even argue that the woke and sensitive culture has only added fuel to Burr's fire and this video is a PRIME example.
Burr's most recent case of this was when we did not hold back when mocking U.S. women's soccer star Megan Rapinoe for not even garnering a crowd during his latest Netflix special.
The Netflix special which surprisingly released on the woke platform was entitled: 'Bill Burr: Live at Red Rocks'.
Check out some of his quotes below:
"You're playing in a 20,000-seat arena — 1,500 people show up. That's not a good night! The promoter lost his f*cking a*s on that gig."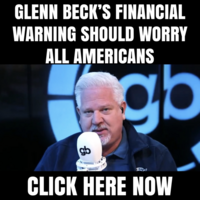 Rapinoe who is an outspoken member of both the woke and LGBT community has been a focal point for many when it comes to athletes who publicly share their distaste for America.
It doesn't stop there, Comedian Bill Burr continued to mock feminists for their lack of attention to even supporting women's sports. Check out his comments below:
"Look at the WNBA… nobody in the WNBA got COVID. Nobody. They have been playing in front of 300 to 400 people a night for a quarter of a century. Not to mention, it's a male-subsidized league. We gave you a f***ing league and none of you showed up. Where are all the feminists?
"That place should be packed with feminists… faces painted, wearing jerseys, flashing their t*tties … going f*cking nuts like the guys do in the upper deck.
"We gave you a league and none of you showed up. Where are all the feminists? That place should be packed with feminists — faces painted, wearing jerseys, going f***ing nuts like the guys do. None of you went to the f***ing games."
Burr then continues to point fingers for the hypocrisy in woke-sports and unleashes on feminists claiming that it was them who failed women's sports, not men. Check out what he had to say in that context below:
"You failed them. Not me. Not men. Women failed the WNBA. Ladies, name your Top 5 WNBA players of all time. Name 5 WNBA teams. Name the WNBA team in your city. You can't do it! Meanwhile, you look at the Kardashians: they're making billions.
"You look at those Real Housewives shows, they're making money hand over fist! Because that's what women are watching and the money listens. You don't wanna watch this sh*t? They shoot it over there … drowning these whores in money, purses and shoes and botox, it's just raining money."
Just reading Burr's jokes doesn't do it justice. Watch his delivery in the video below:
Burr's latest comments come in timely form as his Netflix special releases on the heels of the Brittney Griner prisoner swap.
Griner recently made her first comments since being released from Russian prison, even mentioning former Marine Paul Whelan who remains trapped in Russia despite her release. To read more about that article CLICK HERE.