Fox News contributor Sara Carter blasted Nancy Pelosi for slamming the FAA for capitol plane scare on 'The Next Revolution.'
WATCH Pelosi get called out on video:
What happened?
Democrat House Speaker Nancy Pelosi slammed the Federal Aviation Administration for a plane scare that set off a drastic evacuation of the U.S. Capitol last week. Pelosi suggested the FAA was to blame for not telling anyone at the Capitol about the US Army plane that would fly in restricted airspace near the Capitol.
The plane was carrying parachute jumpers who were part of a demonstration for the baseball game over at Nationals Park.
Pelosi said in a statement released by her office: "The Federal Aviation Administration's apparent failure to notify Capitol Police of the pre-planned flyover Nationals Stadium is outrageous and inexcusable. The unnecessary panic caused by this apparent negligence was particularly harmful for Members, staff and institutional workers still grappling with the trauma of the attack on their workplace on January 6th," according to ABC News.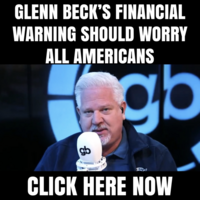 The FAA apologized for the breakdown in communication, as reported.
"We deeply regret that we contributed to a precautionary evacuation of the Capitol complex and apologize for the disruption and fear experienced by those who work there," the agency said in a statement late Friday. The FAA said it is "taking immediate steps to ensure that we always coordinate well in advance with other agencies to avoid confusion," and values its partnership with the Capitol Police.