After the Biden administration's concerns in a press conference that Nancy Pelosi's visit to Taiwan could cause a firestorm with China, the U.S. House Speaker denied that the military warned her against making the trip. China was angered by Pelosi's Aug. 2 to Aug. 3 visit to Taiwan, as they called the trip a threat to China's sovereignty, and set off a week of People's Liberation Army live fire exercises in the waters around the self-governing island. President Joe Biden said in June, that the military believed Pelosi's then-unconfirmed trip was "not a good idea" as China ramped up threats of a "forceful" response some feared could include military action.
Pelosi said:"All I can say is that we are very proud of our military. Their preparation… actually I think minimized the impact of the Chinese on our trip." "We do not address questions about our travels before our trip, so in keeping with that I won't comment on the comment the President made before our trip," added Pelosi.
Citing a longstanding practice of consulting with U.S. officials who are considering travel, the Pentagon said that it had nothing to add on this issue, said Daily Caller. Pelosi argued that China merely used Pelosi's trip as a "pretext" for escalating its campaign in pursuit of reunification with Taiwan.
Referencing the U.S. military, Pelosi said: "They took very good care of us. I don't remember them ever telling us not to go." It was further reported in July by Politico that Pentagon and White House officials repeatedly communicated with Pelosi behind the scenes, about the dangers of her trip.
A U.S. Navy battle group was dispatched by the Pentagon to the Philippine Sea that encompasses Taiwan following reports it would provide surveillance, fighter jet escorts and maritime forces ahead of Pelosi's reported visit. While China would not do anything that might cause harm to Pelosi, as the military beleived, their main concern was that her visit could spark a wider conflict between China and Taiwan.
Democratic Rep. Gregory Meeks of New York added that the military also said diplomatic "soft power" was important to "complement what they are doing in the region."
Although the U.S. recognizes her trip as part of a broader China under the One China policy and has denied support for its independence, Pelosi defended her trip as a show of U.S. support for the self-governing country and as an affirmation of democracy in Taiwan. Pelosi tweeted: "I led a Congressional delegation to Taiwan to make crystal clear that America stands with the people of Taiwan – and all those committed to Democracy and human rights."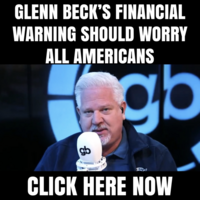 Rooted in what China claims are deep historical and cultural ties, China's aims to bring Taiwan fully under its control stretch back decades, but the People's Republic of China has thus far promised to allow Taiwan a measure of autonomy, and pursued "peaceful reunification." However, the PRC omitted a previous clause precluding use of force to reunify Taiwan with the mainland, an official policy document said.
This story syndicated with licensed permission from Frank who writes about daily news and politics. Follow Frank on Facebook and Twitter