Early Monday morning, Louder With Crowder host Steven Crowder announced via X that his team of journalists obtained exclusive access to the manifesto of Aiden Hale, aka Audrey Hale, the 28-year-old mass shooter responsible for the brutal murder of three students and three staff at The Covenant Presbyterian School in Nashville, TN last March.
Crowder announced that he would read the manifesto live on his Monday show.
The news was shared by both Alex Jones and Human Events Editor Jack Posobiec who posted, "Just got word from Alex Jones that portions of the Nashville Shooter manifesto are leaking" to which Crowder replied, "Can confirm. #NashvilleManifesto"
He added in a later post with him holding the document "The mainstream media doesn't want you to see this…"
The mainstream media doesn't want you to see this…

T-minus 25 min. pic.twitter.com/e0LeUbYdme

— Steven Crowder (@scrowder) November 6, 2023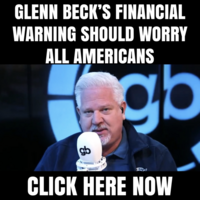 As reported previously by Trending Politics, the manifesto of Hale has been aggressively suppressed by law enforcement and various politicians and establishment media outlets.
As recently as April, progressive journalist Glenn Greenwald of The Intercept announced he was exploring legal options to compel the FBI and Nashville Police Department to release the documents.
Greenwald explained,
"We've spoken with 2 major law firms in Nashville who said they'd send retainer letters to represent us suing FBI and the Nashville PD to obtain the manifesto of the Nashville shooter, only to back out at the last second. The political pressures are intense. We should see it."
In March, the Chief of Nashville PD John Drake confirmed that the shooting was targeted and that the killer had published a manifesto.
Drake said, "We have a manifesto. We have some writing we're going over that pertain to this date, the actual incident. We have a map drawn out of how this all was going to take place. There's right now a theory that we may be able to talk about later, but it's not confirmed."
Hale was a former student at Coventry.
In the opening moments of his show, Crowder flashed screenshots of the manifesto for the audience. The content is highly disturbing.
BREAKING: This is a portion of the Nashville Manifesto, published by Crowder. pic.twitter.com/3B53l8n3Jr

— Ian Miles Cheong (@stillgray) November 6, 2023
The first segment previewed by Citizens Free Press read:
"K*ll those kids!!! those crackers going to private fancy schools with those fancy kwakis (sic) + sports backpacks w/thier (sic) ::indecipherable::  daddies mustangs + convertables (sic)

fuck you little shits I wish to shoot you weaka** d*cks 2/ your mop yellow hair

wanna k*ll all you little crackers!!!

Bunch of little f***ots w/ your white privlages (sic)

f**k you f****ts"
🚨 BREAKING: Nashville School Covenant Shooter Audrey Hale's "DEATH DAY" Manifesto Targeted "Cr*ckers" with "white privlages"

"wanna kill all you little cr*ckers"

"I hope I have a high death count"

"I'm ready…I hope my victims aren't."

"Ready to die."#NashvilleManifesto pic.twitter.com/89Ie6TlgRf

— Steven Crowder (@scrowder) November 6, 2023
The pejorative for white people "crackers" and the term "white privilege" are used repeatedly throughout the manifesto, suggesting that an anti-white racist worldview centered around the Critical Race Theory of 'white privilege' currently dominant in the identitarian left was embraced by and clearly motivated Hale, who likewise was under treatment for serious mental illness.
The 'targeting' that Drake referred to is clear. Hale was targeting white, affluent, Christian children in an act of insane politically-motivated terrorism.