In response to legal pressure, the National Archives has uncovered 82,000 pages of emails sent or received by Vice President Joe Biden on three private pseudonym accounts during his tenure as vice president, according to a federal court filing reported by Just the News on Monday.
This amount potentially dwarfs the amount that landed Hillary Clinton in 'hot water' a decade ago, investigative reporter John Solomon noted. The total number of Biden's private email exchanges was disclosed in a little-noticed status report filed in a Freedom of Information Act lawsuit filed by the Southeastern Legal Foundation against the National Archives and Records Administration, the report adds.
Joe Biden had used three pseudonym email accounts – [email protected], [email protected], and [email protected] – while serving as President Barack Obama's vice president. The foundation filed the lawsuit seeking access to the emails.
The status report submitted to a federal court in Atlanta on Monday was the first to estimate the extent and scope of potential government business conducted through Joe Biden's private email accounts.
"NARA has completed a search for potentially responsive documents and is currently processing those documents for the purpose of producing non-exempt portions of any responsive records on a monthly rolling basis," the status report stated. "Given the scope of Plaintiff's FOIA request, which seeks copies of all emails in three separate accounts over an eight-year period, the volume of potentially responsive records is necessarily large.
"NARA has identified approximately 82,000 pages of potentially responsive documents, and it is currently processing those documents and preparing any non-exempt responsive documents for production on a rolling basis," the filing added. The full court filing can be found here.
According to the court filing, the foundation and NARA are discussing methods to restrict the request for records to expedite the distribution of copies of the emails.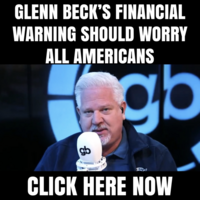 The law discourages government officials from using private email for official business, and the Federal Records Act requires officials like Biden to preserve all government-related communications conducted on their private accounts. The fact that NARA has such an extensive collection of emails suggests that Biden provided them to the nation's historical preservation agency.
The number revealed by the National Archives, however, is staggering, even surpassing the number involved in the most infamous private email scandal in American history, which also involved government business on Obama's watch and involved former Secretary of State Hillary Clinton.
A State Department inspector general report from the summer of 2016 concluded that Mrs. Clinton inappropriately used a private email server kept in her family's home in Chappaqua, New York, to conduct government business on a regular basis and subsequently purged many of the emails she considered private.
The final report stated, "Secretary Clinton provided the Department with approximately 55,000 hard-copy pages from her personal email account, representing approximately 30,000 emails she believed were related to official business." These sums are considerably less than the number of pages the National Archives claims to possess from Biden's personal account.
About 100 emails Clinton sent through her private server contained information that should have been classified at the time they were sent, including 65 emails with "Secret" security clearance and 22 with "Top Secret" security clearance.
Eventually, the government recovered even Mrs. Clinton's expunged personal emails and released all 52,000 of them under the Freedom of Information Act.
To date, the National Archives have provided no indication that any of Biden's emails contain classified information. However, the president is under criminal investigation by Special Counsel Robert Hur for improperly storing classified documents from his time as vice president and senator in the garage of his Delaware home and an office he maintained at a think tank in Washington, D.C.
Recently, Hur interviewed Biden for two days as part of this investigation.
Special Counsel Jack Smith has already indicted former President Donald Trump for mishandling classified documents that the FBI recovered from his Mar-a-Lago estate in Florida or that Trump returned to the National Archives late.
Several former secretaries were impacted by a slack record-keeping system at State and across the government, as noted by the Inspector General.
Subscribe to the "Relentless Podcast" with Kyle Becker.