Another 'cheat sheet' was observed in use by President Joe Biden during a joint press conference held Wednesday with the visiting Prime Minister of Australia Anthony Albanese. The image of Biden's intellectual crutch has since gone viral worldwide drawing criticism and ridicule of the 80-year-old Democrat.
According to Fox News, Biden answered questions from a total of only four reporters, two American and two Australian. About a day later, a photo of Biden holding the 'cheat sheet' complete with the journalist's names and headshots began to make the rounds on various social networks.
Joe Biden has once again been caught with a cheat sheet of reporters to call on pic.twitter.com/IstbFkT4W9

— Townhall.com (@townhallcom) October 26, 2023
The list reportedly included Laura Barrón-López of PBS News, USA Today's Joey Garrison representing the U.S. media, and Ashleigh Raper as well as Jeff Chambers representing Channel 10 Network and The Australian respectively.
Biden has been known to lean heavily on pre-written cards such as these particularly during events with foreign leaders, likely in an effort to cut down on his propensity to lose track of whom he is speaking to or what event he is taking part in.
As MSN reported, Biden's over-reliance on these 'cheat sheets' of headshots and suggested talking points have led to wide mockery of the Biden White House's press strategy. Various media outlets and commentators have also pointed to this propensity as evidence of the President's declining mental faculties.
The first notable instance was indeed at Biden's very first press conference as president in 2021. The outlet noted that the White House press office has refused to answer requests for comment on Biden's use of the 'cheat sheets.'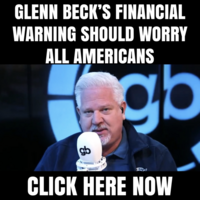 According to The Hill, newly elected Speaker of the U.S. House of Representatives Mike Johnson (R-LA) noted in an interview with Fox News' Sean Hannity Thursday night that he sees the signs of "cognitive decline" in the President. The notion seems to have been widely reinforced by Friday's performance.
When asked if he sees cognitive decline in Biden, Johnson told Hannity,
"I do, I think most of us do. That's reality. It's not a personal slight to him, it has to do with age and acumen, and everyone's different. Everyone ages differently."
"Clearly, if you look at a tape of Joe Biden making an argument in the Senate Judiciary Committee a few years ago, and you see a speech that he delivers now, there's a difference. Again, I mean, it's not a personal insult to him. It's just reality," he added.
Johnson reportedly met with Biden for the first time as Speaker on Thursday. In a statement, Biden congratulated Johnson on his election as Speaker saying, "Jill and I congratulate Speaker Johnson on his election. As I said when this process began, whoever the Speaker is, I will seek to work with them in good faith on behalf of the American people."
WATCH: