The days of sloppy dressing by U.S. senators may be coming to an end, a disappointing outcome for fans of Pennsylvania Democrat John Fetterman (D-PA) who has spent his first year in office flouting norms and donning a trademark hoodie sweatshirt throughout the Senate's chambers.
In a bipartisan vote, the U.S. Senate formalized a business casual dress code for the institution that specifies that men should wear "a coat, tie, and slacks or other long pants" while on the floor and casting votes. The SHORTS Act ("Show Our Respect To the Senate,") was co-sponsored by Sen. Mitt Romney (R-UT) and Sen. Joe Manchin (R-WV).
Senate Majority Leader Chuck Schumer (D-NY) just weeks ago relaxed an informal rule requiring formal attire from senators while on the floor. The change was meant to accommodate members who finished a workout at the chamber's gym or just hopped off a plane, allowing them to keep one foot in the cloakroom while giving a thumbs-up or thumbs-down motion during votes. More specifically, critics pointed to Sen. Fetterman as the culprit for the rule change. The first-term Democrat was hospitalized for depression earlier this year and has continued to wear the hoodies that made him a working-class icon while serving as his state's lieutenant governor, despite rarely ever holding a job.
Just days after the change became widely known, 46 Republican senators sent Sen. Schumer a letter demanding that he rectify the change in order to protect the sanctity of America's upper chamber, writing, "The world watches us on that floor and we must protect the sanctity of that place at all costs."
Democrats like Sen. Dick Durbin (D-IL), second only to Schumer, voiced their concerns as well.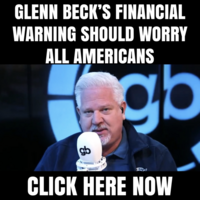 Speaking with NPR, Sen. Manchin said he felt the need to codify the Senate's dress code upon discovery that no written rules for wardrobe decorum actually existed.
"We drafted this simple two-page resolution that'll put all of this to bed once and for all, by codifying the long-standing practice into a Senate Rule and making it very clear for the sergeant of arms to enforce," Manchin said.
Sen. Schumer did not address the about-face but said he felt Romney and Manchin made the right call.
"Though we've never had an official dress code, the events over the past week have made us all feel as though formalizing one is the right path forward," Schumer said.