To avoid doing business with the two banks that were allegedly critical to Epstein's sex trafficking operation, you'll need to stop or avoid using the services of JP Morgan or Deutsche Bank AG, both of which are named in two new lawsuits as being the banks that knew what Epstein was up to but went ahead with helping him regardless of the horrific nature of his activities.
Specifically, the two lawsuits allege that those banks were involved in "assisting, supporting, facilitating, and otherwise providing the most critical service for the Jeffrey Epstein sex trafficking organization to successfully rape, sexually assault, and coercively sex traffic."
The suit against JP Morgan, filed by an anonymous woman who claims she was abused by Epstein, alleges that JP Morgan "provided special treatment to the sex-trafficking venture, thereby ensuring its continued operation and sexual abuse and sex-trafficking of young women and girls."
The same suit also claims that "Without the financial institution's participation, Epstein's sex trafficking scheme could not have existed."
And JP Morgan isn't alone in having (allegedly) helped out Epstein. Deutsche was named in another lawsuit, one which alleged that after JP Morgan started "separating itself from Epstein" and his sex trafficking operation in 2013, Deutsche was the bank that stepped in and "became the bank that Epstein needed to fund his sexual abuse and sex-trafficking operation."
Making what it alleges Deutsche did all the more clear, the lawsuit then states that:
"Knowing that they would earn millions of dollars from facilitating Epstein's sex trafficking, and from its relationship with Epstein, Deutsche Bank chose profit over following the law. Specifically, Deutsche Bank chose facilitating a sex trafficking operation in order to churn profits."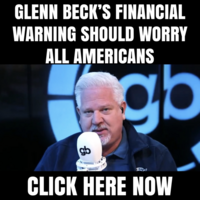 Adding to that, the Deutsche lawsuit also claims that "Without Deutsche Bank's assistance, Epstein could not have abused or trafficked the dozens of young women he did between 2013 and 2018."
Deutsche denied those stunning allegations, saying "We believe this claim lacks merit and will present our arguments in court." JP Morgan refused to comment on the lawsuit, according to Fox Business.
Fox Business reported that the lawsuits are happening now because of a window for lawsuits regarding sexual assault or other sex crimes that was established by New York for one year, enabling victims to sue regardless of the statute of limitations. In its words:
The lawsuits come amid a one-year window established by New York where the statute of limitation deadlines for sex-crime lawsuits are waived, allowing victims to take legal action on old cases.
We'll see if the banks are, unlike other alleged Epstein accomplices, actually held accountable for their alleged role in the Epstein operation's abuse of underage girls and sex trafficking activities. Even if not, the banks have at least been named and can be held accountable in the court of public opinion.
By: TheAmericanTribune.com, editor of TheAmericanTribune.com. Follow me on Facebook and Subscribe to My Email List