A recent Emerson College poll that initially seemed a positive one for Pennsylvania Democrats has found the left wing of the Commonwealth scrambling with uncomfortable questions and an existential threat.
According to the astonishing poll, while incumbent Democrat Senator Bob Casey maintains a healthy 8-point lead over his Republican opponent David McCormick of 41-33%, the presidential results utterly contradict them with former President Donald Trump leading the incumbent Democrat Joe Biden by a 9-point margin, 45-36%.
Executive Director of Emerson College Polling Spencer Kimball explained the perplexing result as being framed generationally.
He said,
"Biden leads Trump 44% to 39% among voters under 40, however those under 30 within this group break for Trump 45% to 39%. Conversely, Casey leads McCormick 46% to 22% among voters under 40, and leads 42% to 23% with voters under 30."
Kimball added, "An additional group that splits their ticket include voters whose highest level of education is a high school degree or less: these voters break for Trump 53% to 27%, while Casey leads this group 36% to 33% over McCormick."
PENNSYLVANIA POLL

2024 Hypothetical Presidential General Election

Donald Trump 45%
Joe Biden 36%
Someone else 11%
8% undecidedhttps://t.co/mkkvojSab2 pic.twitter.com/ZykBudrYOn

— Emerson College Polling (@EmersonPolling) October 11, 2023
The same poll revealed that among Trump's Pennsylvania supporters, half of them have said that they can think of nothing that Trump could do in the next several months to lose their support in 2024.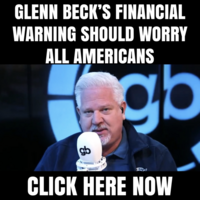 According to the pollster, the survey happened between Oct. 1-4 and was conducted with a sample of 430 Pennsylvania voters with a margin of error of +/- 4.7%.
Emerson College further stated that the survey is "part of a 22-state study on the Midwest region and surrounding states. States that have been released as of October 11 include Kentucky, Oklahoma, Idaho and Ohio. Additional states will be released over the next couple of weeks, along with the study results by the Middle West Review that is researching perceptions of the Midwest region. "
A double-digit segment, 11% of voters polled, stated they supported neither Trump nor Biden, suggesting that newly-declared independent Presidential candidate Robert F. Kennedy, Jr. may find a foothold in the rust-belt state. According to Five-Thirty-Eight, Kennedy has polled higher in Pennsylvania than his national average of about 12 percent with returns from 14-17%.
As noted by OANN's Daniel Baldwin, this recent Emerson poll is the second to show a similar result. He observed, "Quinnipiac showed Trump leading Biden by 2% in the Keystone State earlier this month."
Emerson College shows Pres. Trump leading Joe Biden by NINE PERCENT in the crucial state of Pennsylvania:

Trump: 45%
Biden: 36%

This is the second poll to show this result – Quinnipiac showed Trump leading Biden by 2% in the Keystone State earlier this month. pic.twitter.com/GlK7JNv8TN

— Daniel Baldwin (@baldwin_daniel_) October 11, 2023
Trump shared the poll results via his TruthSocial account without additional comment.
On Tuesday, former Congressional candidate Sean Parnell posted to X, "Pennsylvania is far more favorable by the numbers for Republicans today than it was when Trump won it in 2016. Pennsylvania is absolutely in play." 
This was in response to another post from GOP voting activist Scott Pressler who asserted, "We CAN do this. Pennsylvania is winnable. There are 80,000 Amish in PA. There are 80,000 truckers in PA. There are 930,000 hunters in PA. Let's get them registered & out to vote."
As noted by The Hill, "Biden carried his home state of Pennsylvania in 2020 with 50 percent of the vote while Trump garnered 48.8 percent of the vote. Trump had won the state in 2016 against then-Democratic presidential candidate Hillary Clinton."
Based upon the polling results from Emerson, Pressler and Parnell would appear to be correct, in that Pennsylvania is very much in play for 2024.