A recent poll from the Siena College Research Institute paints a concerning picture for President Joe Biden in a state traditionally seen as a Democratic stronghold. The President's favorability has seen a notable dip in New York State, with current ratings at 45-52%, down from 50-45% in September.
His job approval ratings have also witnessed a decline, standing at 46-51%, a slight drop from 47-48% the previous month.
The 2024 elections loom large with these numbers in mind. A significant 52% of Democrats now express a preference for a different presidential nominee other than Biden. This is a marked shift from September's numbers, where 54% were in favor of Biden as their nominee.
When pitted against former President Trump, Biden's lead is 46-37%, a decrease from his 52-31% advantage last month. The dynamics change further in a four-way race that includes independents Robert F. Kennedy Jr. and Cornell West.
In this scenario, Biden's lead over Trump shrinks to 38-31%, with Kennedy and West securing 13% and 5% of the vote, respectively. Kennedy Jr., an environmental lawyer and member of the Kennedy political family, announced his independent candidacy for the 2024 presidential election weeks ago. A campaign insider revealed that Kennedy Jr. believed the DNC altered its rules to sideline his candidacy, prompting his independent run.
Migration still remains a hot-button issue in New York. A significant 84% of voters view the recent influx of migrants as a serious concern for the state, with 57% labeling it as "very serious." This sentiment has seen a rise from August, when 54% viewed it as very serious.
A majority, 64%, believe that New York has done its part for new migrants and should now prioritize slowing the influx. This sentiment is further echoed by 58% of respondents who concur with Mayor Eric Adams' warning that the migrant issue has the potential to "destroy New York City."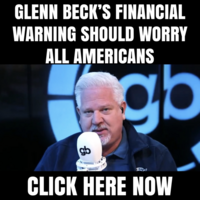 Commenting on the poll's findings, Siena College pollster Steven Greenberg said, "Is New York still 'true blue?' True, 49% of voters are enrolled as Democrats and only 23% as Republicans. True, the last Republican presidential candidate to win here was Ronald Reagan in 1984. But also true is that just last year, a Republican came within seven points of being elected governor. And also true is that right now, Biden has his worst-ever New York favorability and job approval ratings."
"The good news for Biden is the election is more than a year away. The bad news is there's more bad news."
"While 70% of Democrats view Biden favorably, and 70% of Democrats approve of the job he's doing, 52% of Democrats say they want a different presidential nominee in 2024," Greenberg explained.
"And in general, Biden only leads Trump 46-37%, a far cry from the 61-38% margin Biden won by in 2020. Biden's lead slips to just seven points if RFK and West – who, combined, win the support of nearly one in five voters – are on the ballot."
The poll also touched upon other issues. A majority of New Yorkers, 59%, believe that crime in the state has worsened over the past year. On international matters, voters support providing more military and economic aid to Ukraine by 51-38% and to Israel by 57-32%.