The radical left is absolutely desperate to try and destroy billionaire Elon Musk in light of his takeover of Twitter, obviously terrified by the idea of not being able to control the speech of millions of people, including powerful and influential conservatives who are opposing their groupthink and promoting liberty and personal responsibility.
According to the Daily Wire, the latest assault  by the left against Musk comes from the U.S. Treasury Department as officials with the agency are reportedly inquiring as to whether they possess the authority to investigate the new head of Twitter over his close ties with foreign governments and investors, which includes several entities that are hostile to our country.
The Washington Post said that officials are now concerned because "large foreign investors would have access to confidential information about Twitter's finances — and potentially its users," under the terms of Musk's purchase of the social media platform.
"The report said that the FBI was also looking into potential counterintelligence risks posed by the acquisition this spring but it was unknown where the Bureau was currently at on the matter," the Daily Wire reported.
"The White House was reportedly weighing last month subjecting Musk's business dealings to national security reviews because of how much power he has acquired. Bloomberg News reported that the administration specifically wanted to scrutinize Musk's Twitter deal and SpaceX's Starlink satellite network. The White House denied these claims," the report continued.
The Washington Post then pointed out the that the areas of concern are connected to "a Saudi prince's holding company and a subsidiary of the Qatari sovereign wealth fund," which are some of the individuals financially backing the deal. What's even more problematic is that Binance, a Chinese cryptocurrency exchange is one of these investors, along with the fact that Musk himself has direct ties to communist China as the CEO of Tesla.
"Treasury staff at the Committee on Foreign Investment in the United States (CFIUS) are reportedly investigating whether Musk's purchase of Twitter could spark a national security investigation after a 2018 legislative update allows CFIUS to investigate "not only foreign ownership, but minority stakes in critical areas, including sensitive personal data held by businesses," the Daily Wire reported.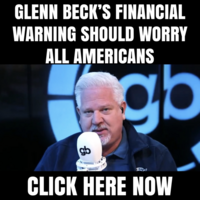 Former senior director for cybersecurity policy Andrew Grottot, who focused most of his efforts on CFIUS under both the Obama and Trump administration, issued a warning that entities hostile to the U.S. potentially gathering sensitive information on Americans could end up being a grave national security concern.
"That is an area where I think CFIUS has some pretty robust authority to ensure that Americans' personal data isn't exploited nefariously by a foreign government," he went on to say. "That springs to my mind at least as one major vector for CFIUS to pursue an investigation."
Democratic Sen. Chris Murphy of Connecticut has issued a request for CFIUS to "conduct an investigation into the national security implications of Saudi Arabia's purchase of Twitter."
"We should be concerned that the Saudis, who have a clear interest in repressing political speech and impacting U.S. politics, are now the second-largest owner of a major social media platform," Murphy stated. "There is a clear national security issue at stake and CFIUS should do a review."