The Washington Post has announced its plans to offer staff buyouts as part of a strategy to reduce its overall payroll by 240. This decision comes amidst challenges faced by the media company in its efforts to stabilize its business operations.
Patty Stonesifer, the interim CEO of The Washington Post, communicated the company's intentions in a memo to the staff on Tuesday according to Deadline. She emphasized the media company's aim to "return our business to a healthier place in the coming year."
"The urgent need to invest in our top growth priorities brought us to the difficult conclusion that we need to adjust our cost structure now." Highlighting the reasons, she mentioned the overly positive expectations regarding subscriptions, advertising, and web traffic.
To prevent potential layoffs, the company decided to propose buyouts. These buyouts will be presented to a broader segment of the workforce after a discussion on Wednesday morning, ensuring the process is "fair and voluntary," as Stonesifer noted.
Earlier in the year, The Post had already laid off several staff members. However, this did not lead to a reduction in headcount as investments were redirected to other editorial sectors. The previous layoffs impacted 20 newsroom employees, and an additional 30 positions were terminated. Furthermore, The Post decided to discontinue its weekly magazine and made cuts in other coverage areas.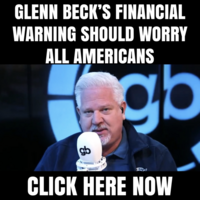 The Washington Post is one of the United States' leading newspapers, and like any major media organization, it has faced criticisms and accusations of bias on the political spectrum. Critics, especially from conservative circles, have argued that The Washington Post owns a liberal or left-leaning bias, particularly in its opinion pieces and editorials, as well as its news headlines.
Key examples of this are past endorsements of Democratic candidates, the framing of news stories, and the perspectives of columnists as evidence.
Recent reports have indicated that The Washington Post's revenue is anticipated to decline by $100 million in 2023. This information was corroborated by The New York Times.
Jeff Bezos, the owner of The Washington Post, had appointed Stonesifer to her current position in the summer, succeeding Fred Ryan, who stepped down as CEO. In her memo, Stonesifer expressed optimism about the future, stating, "Our core products and many of our recent investments show great promise — and we all believe the growth we saw in 2016 to 2021 will be ours again if we prioritize and plan appropriately."
The Post has seen a decline in subscriptions, dropping to 2.5 million from 3 million in 2020, amidst an industrywide decrease in digital advertising. Jeff Bezos, who bought the newspaper in 2013, aims for it to be profitable. The Post's challenges have been attributed to Fred Ryan, its former CEO and publisher, who resigned in June.
While Ryan led significant growth in his initial years, the company faced a decline in subscribers after Trump's presidency and internal criticisms. After Ryan's departure, Stonesifer took over temporarily and has been reviewing the company's performance. She aims to offer buyouts to avoid potential layoffs. The Post is currently looking for a permanent CEO and publisher, with five candidates in the final round.