Former President Donald Trump took the stand earlier this week in his New York real estate case, and when he attempted to read aloud from an "exonerating document" the presiding judge denied him the opportunity to do so.
President Trump told his Truth Social followers that Judge Arthur Engoron struck down his request to read a financial disclaimer that accompanies each set of financial records submitted to banks by the Trump real estate empire. Such disclaimers are common reminders to readers that financial experts are encouraged to reach their own conclusions with the data.
"This is the Paper that I wanted to submit that the Judge refused to take, because he doesn't want anybody to know about the Disclaimer Clause at the beginning of each Financial Statement. This is just part of it! That case is a disgrace to the Legal and Judicial System of New York. Hopefully the Appellate Courts will stop this travesty of Justice that everybody is watching and fully understanding!" Trump wrote.
"I would love to read this, Your Honor, if I could? Am I allowed to do that?" he asked, according to a New York Post report.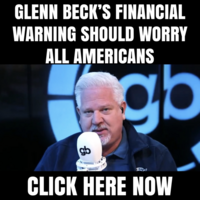 "Read my opinion again — or for the first time, perhaps," Engoron told Trump.
New York Attorney General Letitia James has brought the suit against President Trump accusing him of conspiring with his business partners to inflate the value of real estate assets in order to obtain generous financial positions with banks. Attorneys for the president have pushed back vociferously, arguing that a judge's redetermination of Mar-a-Lago being valued at $18 million is an egregious calculation when compared to the values of surrounding properties that are just a fraction of the size.
Speaking publicly about the case, President Trump has criticized AG James as a "racist" and Judge Engoron as a "very unfair" arbiter who loses his temper in court. Cameras in the courtroom have captured Engoron trolling President Trump with frequent grins while. Supporters of the president have taken to the internet to unearth the shirtless bathroom selfies that Judge Engoron has frequently submitted to his high school alumni association.