It seems the left-wing media, or the propaganda makers as I like to call them, are never, ever going to let go of the vendetta they have against former President Donald Trump. The man is constantly under assault by the progressives in our culture, even after losing the last election. Anything he touches, they seem to want to burn it down to the ground.
And Truth Social, Trump's social media company, is no exception to that rule. In fact, the New York Times is trying to take the accounts of a few dozen individuals and international celebrities out of a few dozen accounts on the social media platform that they have alleged is connected with "QAnon" in order to try and smear the platform, along with its creator. Why do they want to do that, you ask? Because they believe in freedom of speech, unlike many of the platform's other cohorts in big tech who censor the snot out of any kind of post that doesn't share the same opinion pre-approved by the left.
According to a report from Breitbart, the spirit of the NY Times' complaint against Trump's social media platform is because they feel that it just has too much of that darn free speech stuff conservatives are always yakking on and on about. Why would they think something so stupid? Well, because some accounts that Twitter dropped the ban hammer on are still allowed to post over on Truth Social, which includes former President Trump himself.
"NewsGuard, a media watchdog that analyzes the credibility of news outlets, found 88 users promoting the QAnon conspiracy theory on Truth Social, each to more than 10,000 followers. Of those accounts, 32 were previously banned by Twitter," the New York Times reported.
"The report relies on data from NewsGuard, which Breitbart News has covered extensively in the past, and which has been condemned by top House Republican and House Armed Services Committee member Rep. Jim Banks (R-IN," Breitbart reported.
Check out more from the report:
Despite presenting itself as a fake news watchdog, NewsGuard's own founders have fueled false claims about major national news stories. At the height of the 2020 presidential election cycle, NewsGuard co-founder Steve Brill stated on national television that he thought there was a "high likelihood" that the Hunter Biden laptop story was a "hoax perpetrated by the Russians."

In a comment to the Federalist, a representative of Truth Social said The New York Times condemned the newspaper for failing to correct its own shoddy reporting.

"Lacking any sense of humor, irony, or basic common sense, and having zealously promoted the Russia collusion hoax, the Russian bounties hoax, and countless other ludicrous fabrications, the New York Times is the last media company on Earth that should be accusing anyone else of spreading conspiracy theories — by contrast, Truth Social has reopened the Internet and given the American people their voice back. If the Times has any dignity left, it should return its Pulitzers and apologize for their continued slander and defamation of Truth Social."
Newsguard co-CEO Gordon Crovitz gave a comment to Breitbart, going on to say that their organization was not singling out Truth Social — I call bullcrap on that — and stated that it takes misreporting on the Hunter Biden story into account when it gives an assessment to news sites. A likely story.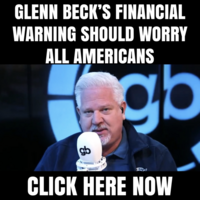 "NewsGuard's special reports have covered the spread of misinformation across all of the major social media platforms–not just Truth Social–for example, recent reports analyzed how TikTok's algorithm feeds users Russian propaganda, how Chinese and foreign outlets have filled the void of RT and Sputnik on YouTube, and how Facebook and Twitter failed to enforce their own policies related to COVID-19 misinformation," he went on to explain.
He then added, "You asked about the Hunter Biden laptop issue. We have failed news sites on the responsible reporting criterion if they reported that the laptop did not belong to Hunter Biden laptop or declared that it was the product of a Russian disinformation effort."
Man, it really feels like these people legitimately hate freedom of speech. Placing limitations around what can be said is what causes the stagnation of any culture or society. Ideas are meant to battle against one another. It's how we find what works and what doesn't. It's stifling progress to try and silence opinions you don't agree with.